1. Open the Mac AppStore and search in the box (top right) for Microsoft Remote Desktop.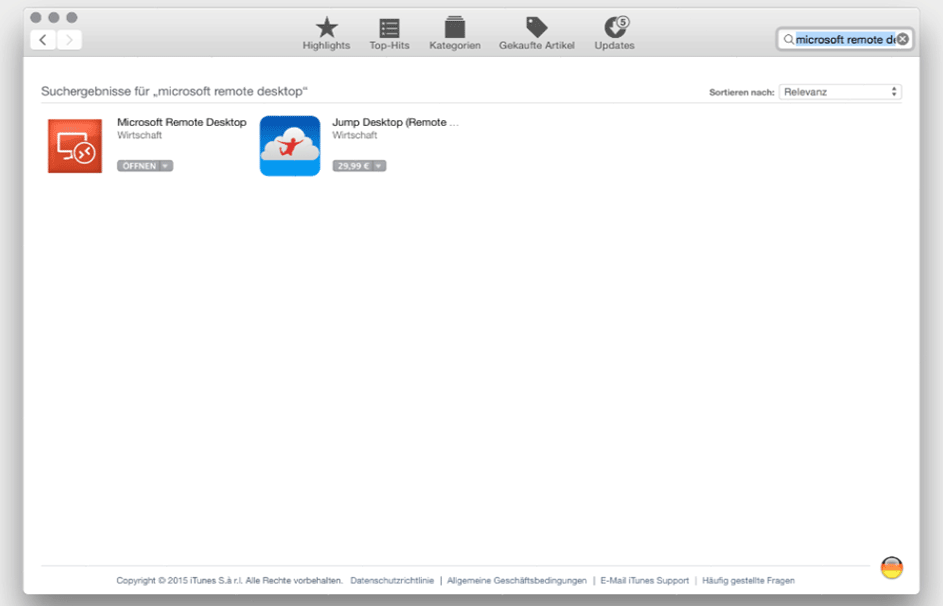 2. Download the app Microsoft Remote Desktop and install it.
3. Launch Microsoft Remote Desktop via Launchpad or the Applications folder.
4. Select Remote Resources in the menu bar.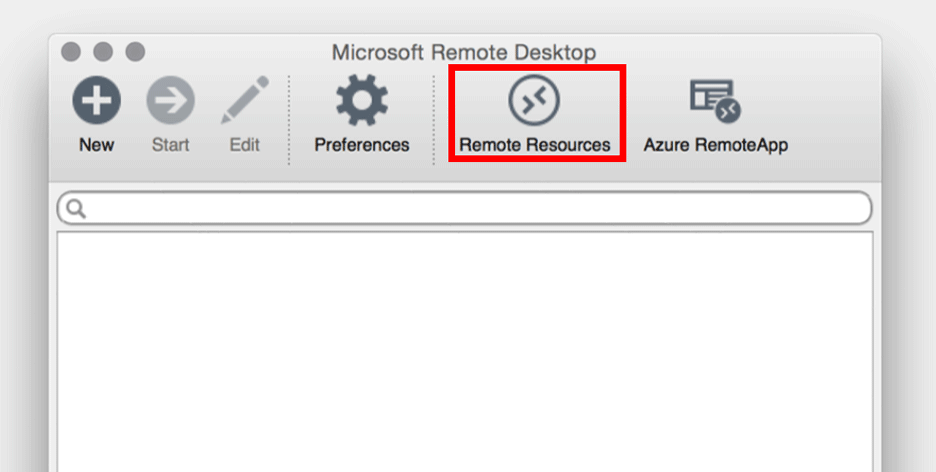 5. Enter the following information:
URL: https://go2.cloudiax.com/RDWeb/Feed/webfeed.aspx
User name: cloudiax.com<username>
Backslash on Mac: shift+alt+7
Password: <password>
6. Confirm the input with a click on Refresh.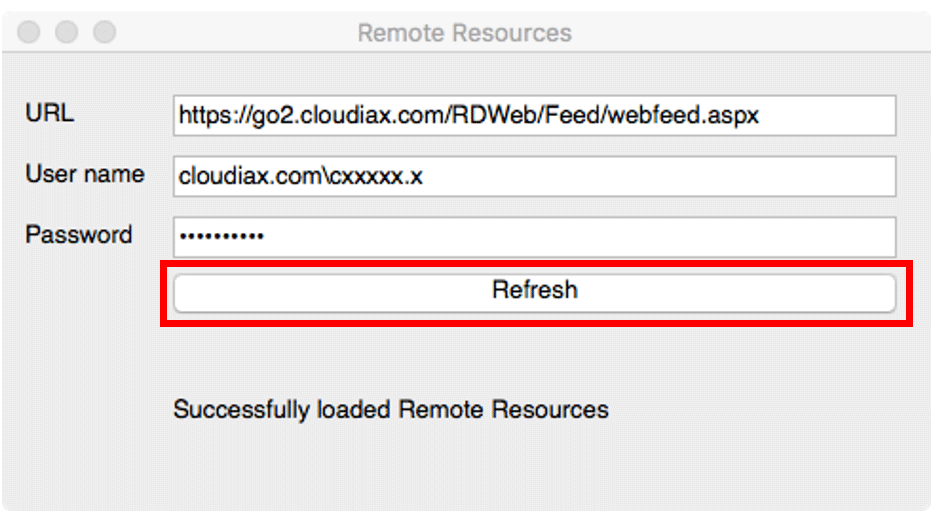 7. The available applications are now in the main window under the section Remote Resources.
8. Click on the icon of SAP Business One and start the application.