Also you can easily switch between your local Apps and the Apps provided by Cloudiax.
Please note that this client is only available for Windows.
Go to your login URL.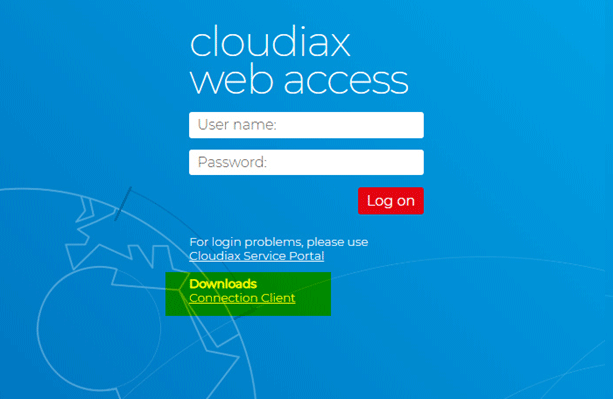 Click on Connection Client, the browser will download a .zip file.

Unpack the .zip file
Start

Run the Setup-ConnectionClient.exe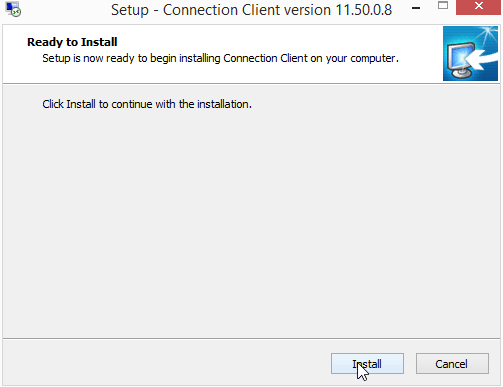 Install the client

Now you can run the .connect file, this will start the client

Enter your credentials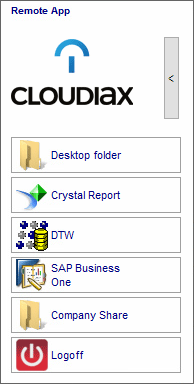 When you have start the client you can see your available apps on the lift hand side on the screen.