BRING
YOUR SAP
BUSINESS
ONE TO
THE CLOUD
Benefit from a dedicated environment
on a flexible and stable cloud platform.

Just count your users
and bring your SAP Business
One licences.
QUICK STARTER
90 days
withdrawal right
No risks, get started now
starts at17,50€
3 months, then
starts at 35€ monthly/user

Your advantages

Private Cloud from 3 users

With just 3 Cloud Basis Users you get a dedicated cloud environment, own individual system (SQL or HANA) and administrator access to the system.

Free choice of SAP
Business One licenses

Bring your existing licenses, buy new on-premise licenses from the SAP consulting company of your choice, rent cloud licenses or use OEM licenses.

Setup included

Don't pay any setup costs for building your SAP Business One environment.

Save money

Start with the users you need for the project phase and pay only for them. Add the users for the other phase later.

Flexible

Work quickly at any time

Cloudiax ensures you that your environment always has enough memory, processors and hard disk capacity.

Add-ons compatibility

Have access to hundred add-ons and extensions developed by specialized SAP consultancies.

SAP HANA or MS SQL

We support both kinds of databases. Two databases are included in the price.

No functional limitations

Access via HTML5 client (web browser) and RDP (remote desktop) with full support of all features.

Local Office integration

Directly connection
to your local MS Office

Only by Cloudiax: SAP Business One cloud can be connected directly to your local Microsoft Office package.

Easily transfer data

For example from your SAP to your local Microsoft Excel just with the click of a button.

Simply send data
from the cloud

Send offers, invoices, etc. from SAP Business One via your email accounts.

Quickly open attachments

You can open archived e-mail attachments with your local Microsoft Outlook.

Reliable

Always available

Cloudiax guarantees 99.5% uptime to login to your SAP Business One.

Update to the
latest version for free

We update your SAP B1 once or twice a year. We provide you for 30 days an updated copy of your environment for testing.

Backups included

Your databases will be backed up by Cloudiax once a day and stored
for 30 days. You can download one of these backups once a month at no additional cost.

Made in Germany

Our data center is in Germany. With the strictest European and German privacy policy your valuable company data is safe in our data center.
0
cloud users
already trust Cloudiax
Start easy and save time
and money.
0
companies
use our cloud
Migrate with no barriers
to the cloud.
0
HANA databases
are already installed
Join one of the biggest
HANA installations worldwide.
0
partners
in 83 countries
Cloudiax is represented worldwide, you can join us from everywhere.
support
24 • 7 • 365
all
support
channels are
there for you!
Pricing
SETUP, UPDATE AND BACKUP
INCLUDED IN PRICE
SAP Business One
PRIVATE CLOUD
from
3 users
SAP Business One Patch Level
freely selectable
Additional database
option
Application server
option
SAP Business One cloud licenses
bring your own licenses
SAP Business One on-premise licenses
bring your own licenses
SAP Business One OEM licenses
bring your own licenses
Microsoft SQL Server licenses
all
sap business one
add-ons
are compatible
with cloudiax
Extend your SAP Business One
with all conceivable extensions
All SAP Business One add-ons are compatible with our private cloud environment.
This advantage is only available by Cloudiax!
Maximize the potential
of your SAP Business One
Business apps expand the functionality of your SAP B1 and Industry solutions enable you to reach selected branches.
References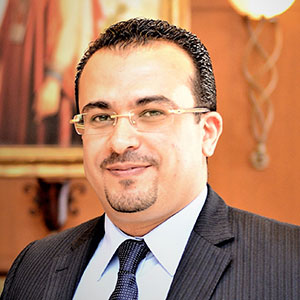 "Cloudiax is the solution for a hassle-free business operation, simple and flexible with team of professionals understand your needs."
Ahmed Hosny
Managing Director
BE ONE Software Solutions L.L.C
Egypt
"Cloudiax is more than a provider or a data center. Behind Cloudiax are smart nerds who want and can solve problems with expertise, professional knowledge and curiosity. We were actively supported by Cloudiax in the most extravagant cloud projects, so that our mutual customers always received an efficient and secure cloud environment for the SAP Business One landscape."
Sascha Reichow
Certified SAP Business One Consultant
White Sheep GmbH
Germany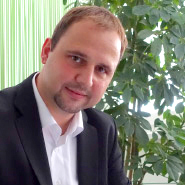 "Due to the fast and easy change of our SAP Business One landscape from AWS to Cloudiax, we no longer have to worry about complex SAP operation and backup & restore topics. With the attractive "per user" price model, the ROI was quickly calculated and we have a very good feeling having our SAP Business One operated by professionals."
Marcus Düsi
Vice President IT Services
Molecular Health GmbH
Germany
event
SAP SMB Innovation Summits 2022
sap business one in the cloud
free demo
Experience SAP Business One
in the Cloud on SAP HANA
fast, free and without any risks!
14 days for free!
Request a free demo
Request
demo
14 days
Free and non-binding
SAP B1 demo access
End of demo
Your advantages
Test SAP Business One in the Cloud powered by Cloudiax on SAP HANA 14 days for free!
You get access to our demo environment and can test there SAP Business One in the Cloud in an English or German client without obligation.
discover more about
sap business one in the cloud
sap business one cloud
quick starter edition
A dedicated environment on a flexible and stable cloud platform.
Your own individual SQL or HANA system.
Administrator access to the system.
Fast and risk-free with our SAP Business One Private Cloud.
50% discount on the price list
90 days withdrawal right
Order
now
90 days
SAP Business One environment on SQL or HANA
50% discount, 90 days withdrawal right
Regular contract
period of 1 year and
regular payment
Configure your SAP environment using the normal price list and order it as a Quick Starter Edition with 50% discount!
Your advantages
Start easy and risk-free with your SAP Business One environment on Microsoft SQL or SAP HANA.
50% discount on the current price list during the Quick Starter phase.
No long contract duration. The Quick Starter phase is 90 days. The contract can be terminated at any time within the first 90 days at the end of the 90 days.
The quick starter phase ends after 90 days with the transfer to the regular contract period of one year and regular payment or with the deactivation and deletion.
Use as SAP Business One Private Cloud without deployment and setup costs.
Deployment and operation on the high-performance Openstack cloud platform without CO2 pollution, because the Cloudiax data center works 100% CO2-neutral.
The Quick Starter environment is treated as a productive landscape but contractually has no guaranteed SLA due to the high discount.
Full 24/7/365 support from the Cloudiax team.
After the Quick Starter phase the number of users can be adjusted at any time to the required number of users for the full productive use.
Ideal for
A risk-free and low-cost introduction and project phase.
All consulting companies in the sales phase, to achieve a faster and more successful completion of the sale.
Please mail to info@cloudiax.com
or call us +49 2822 7131 620
The personal information you send us is important to us. Therefore we take the protection of this data very seriously. The data transmitted here will be used by our sales team to contact you. We will use this data only for this purpose. Contact details that are sent directly to us by e-mail will be within our email-system, which does an automated archiving after 2 years and will be finally deleted after 5 years, unless higher rights preclude this. Everything what we do to protect your data can be found in our privacy policy.
Register here to receive more
information about Cloudiax!