That is why Cloudiax uses wise.com as a payment method and saves significant transfer costs.
Cloudiax is absolutely convinced of wise.com and therefore does not want to withhold the advantages from you:
Your money is managed cheaper, faster and transparently.
You save up to 95% on fees and costs compared to other standard bank transactions.
The setup is very easy.
Your money is transferred at the real exchange rate and without hidden fees.
Pay your invoices easily with just one click on bank@cloudiax.com without providing account details.
Alternatively, you can pay with your credit card or use any of the other standard payment methods.
Wise is TÜV certified, subject to the regulatory authority of the National Bank of Belgium and adheres to European data protection guidelines.
To make it very simple, let's see it with an example: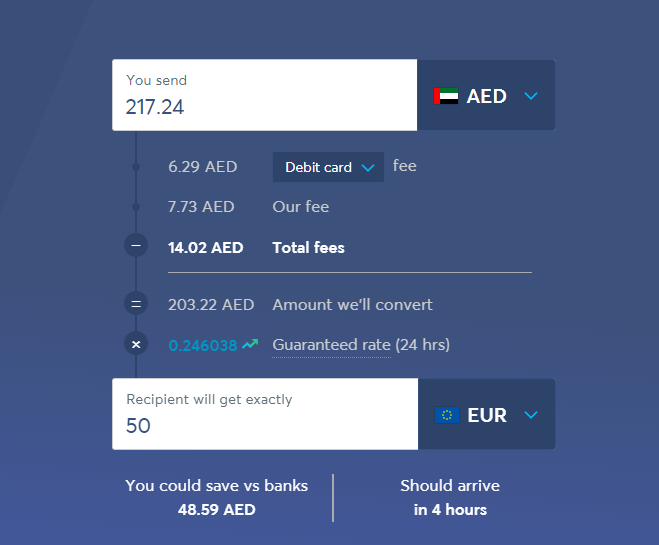 Use wise.com as a payment method from now on and pay your invoices directly to: bank@cloudiax.com.
With wise.com you can save unnecessary transfer costs - and so do we.
And this is how easy it is:
Register for free with your email address, your Google or Facebook account.

Enter the amount that the recipient will get and see the fees directly.

Then you enter the e-mail address bank@cloudiax.com.

Depending on the country or the amount, you may need to prove your identity with your photo ID.

Deposit your money and Wise will do the rest for you.
Here you can find detailed information about all our payment methods.