1. Create a local folder on your Mac e.g. on the desktop where you save all your DTW templates.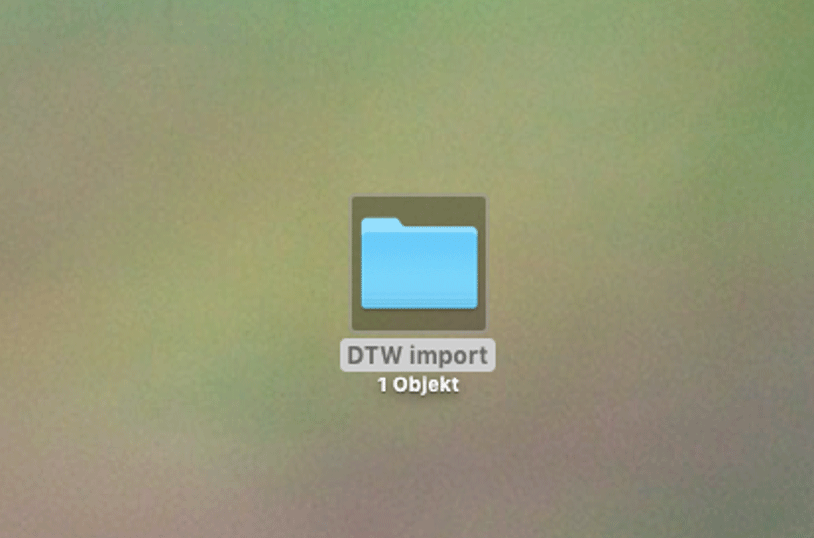 2. Start Microsoft Remote Desktop and start the Remote Resource Data Transfer Workbench (32-bit) (DTW).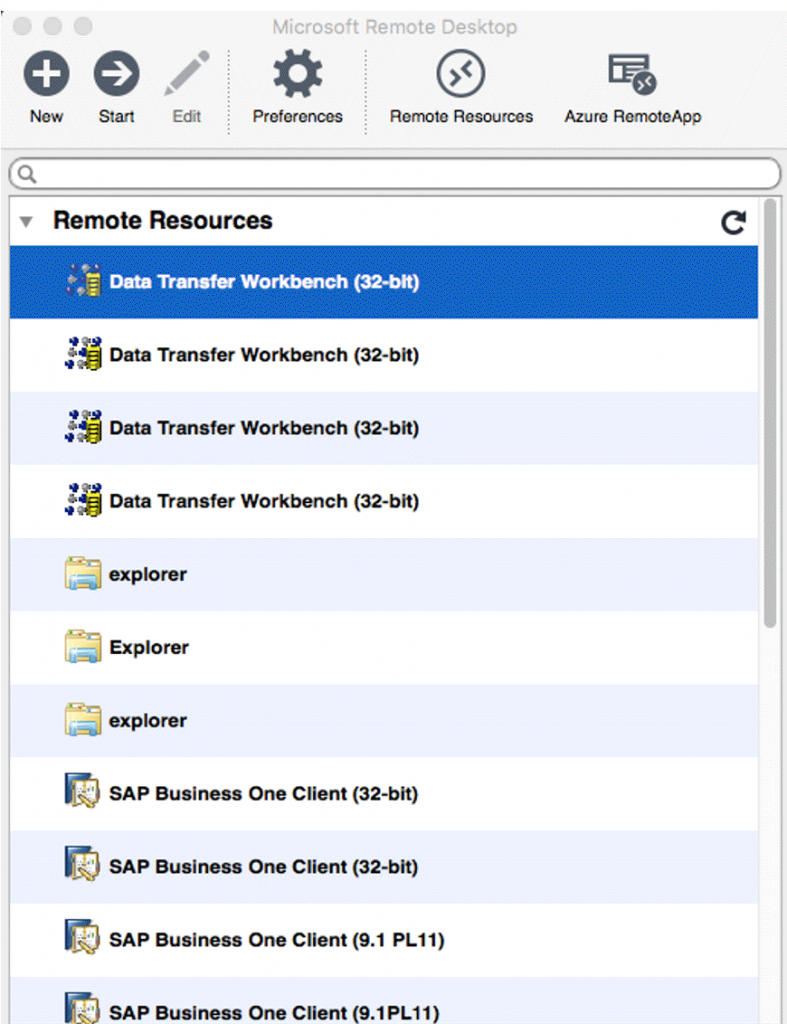 3. Enter your credentials to connect to the database.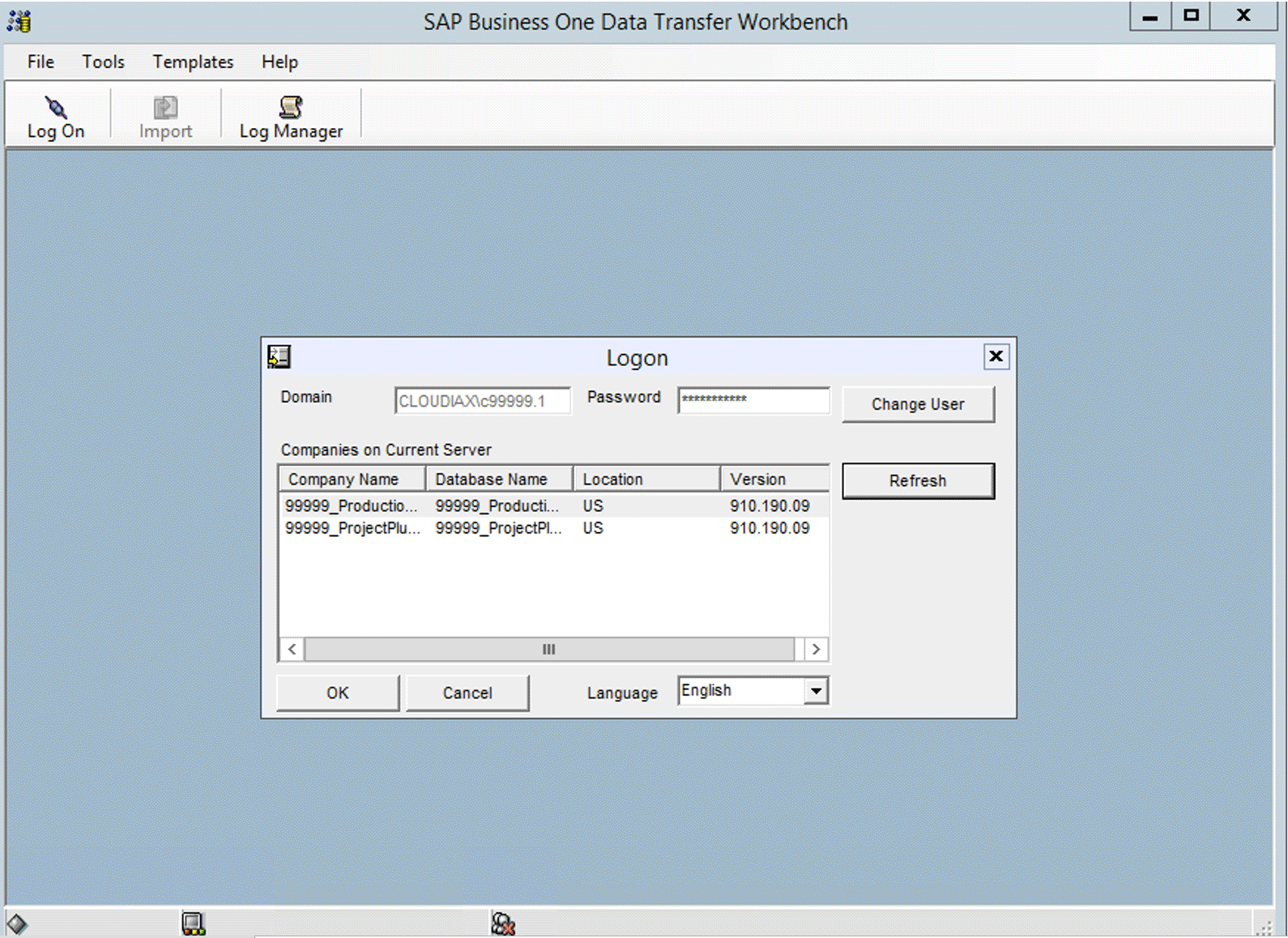 4. Click Next.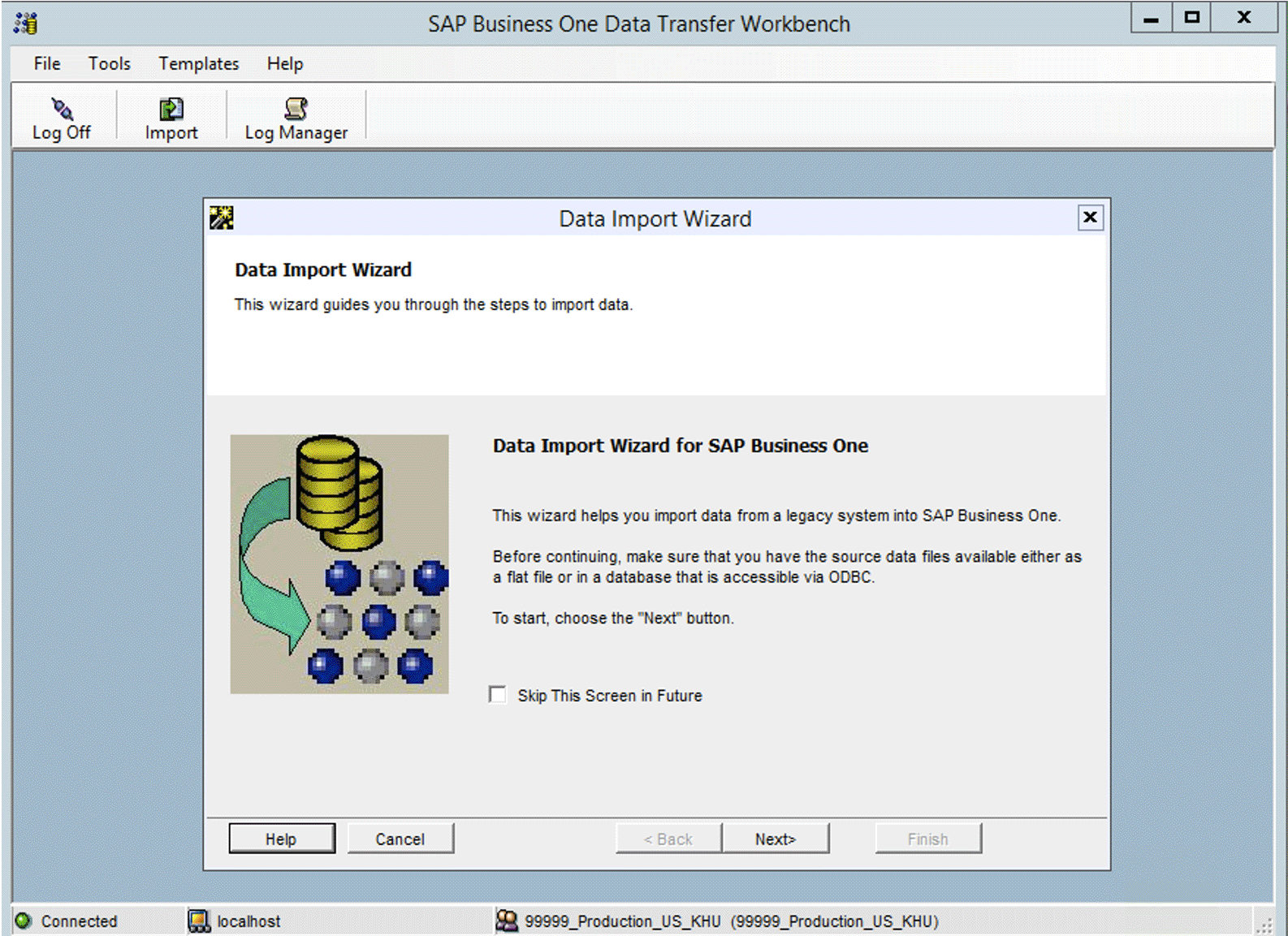 5. Select Data Type and click "Next".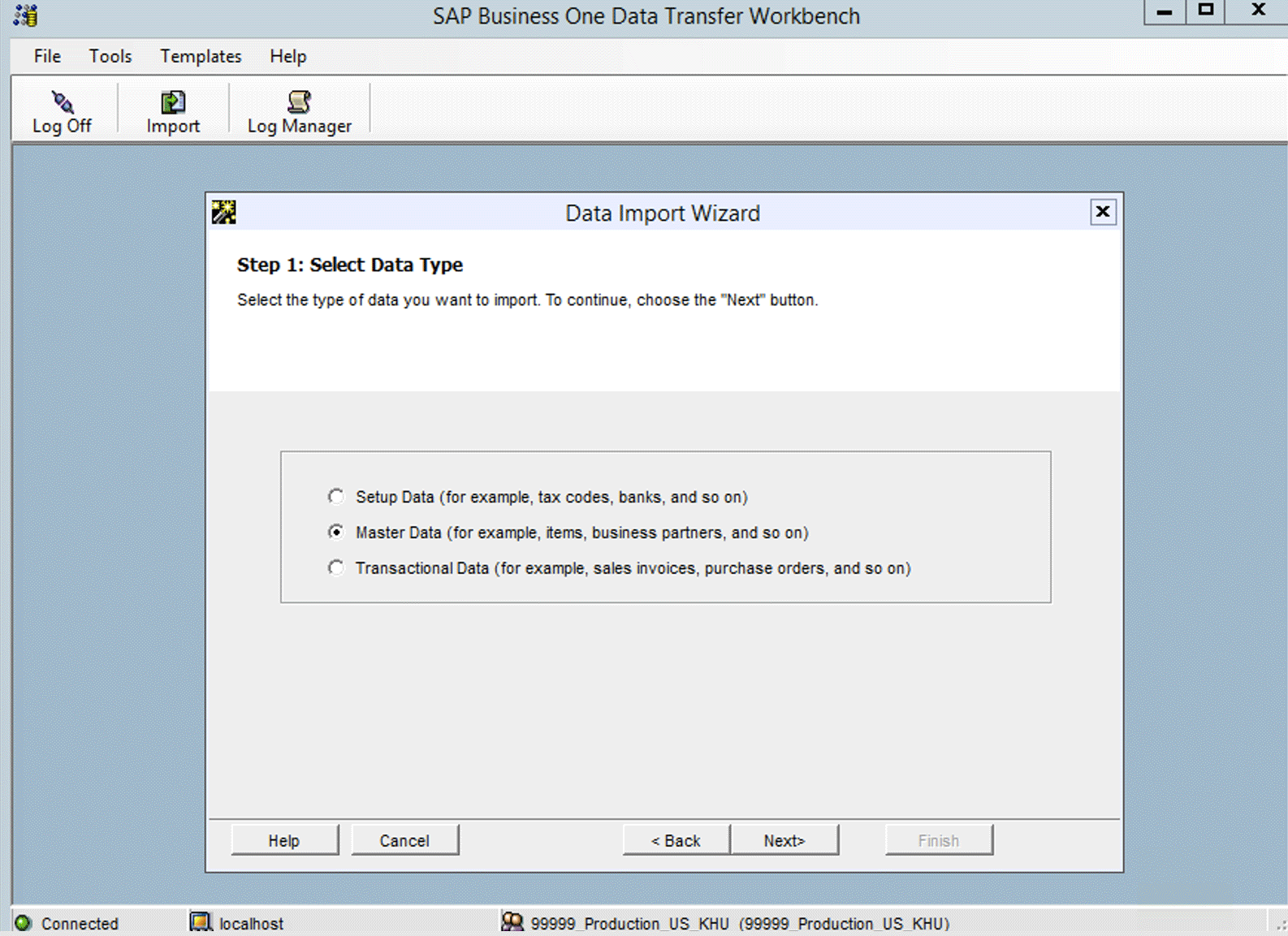 6. Specify Operation Type.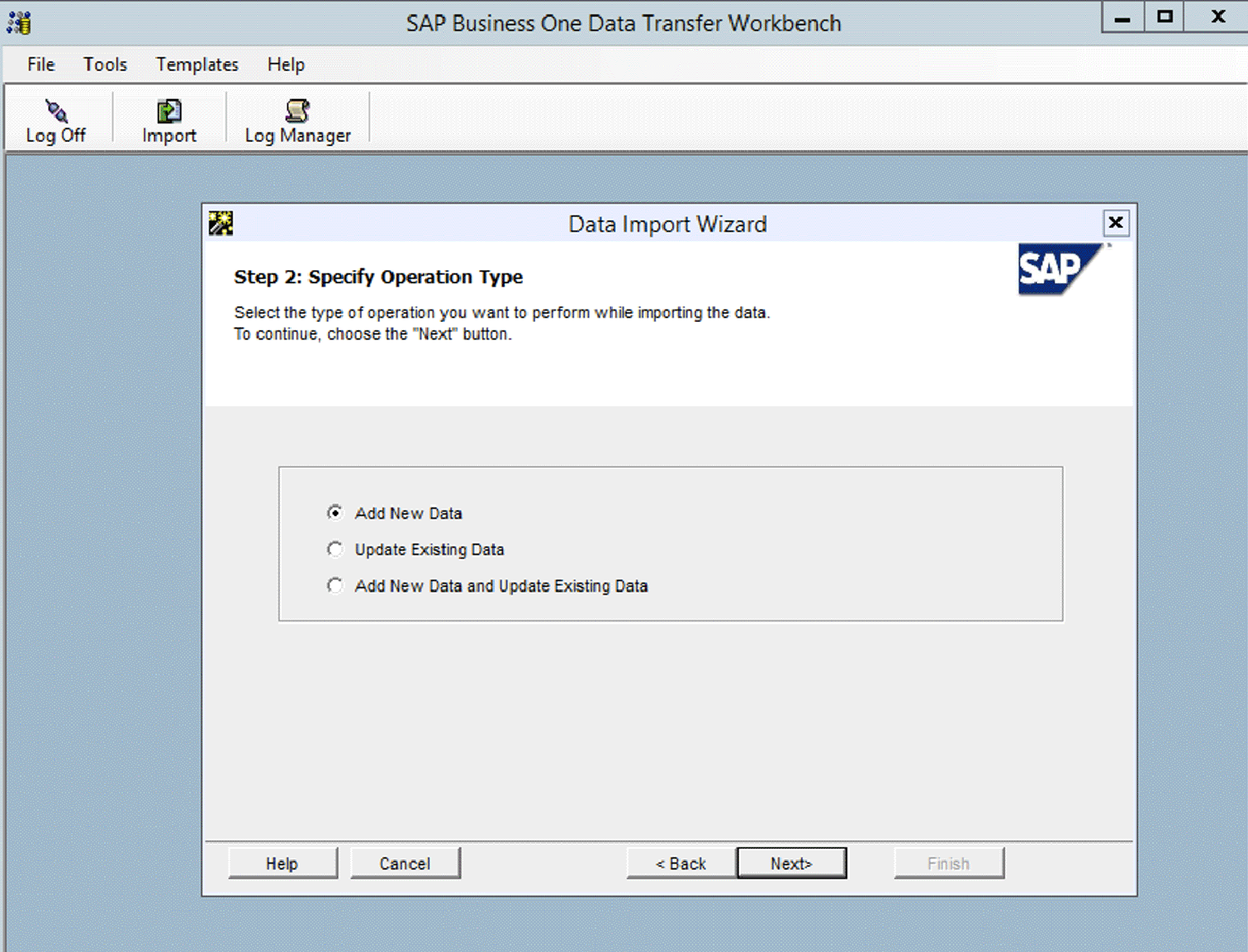 7. Select a Business Object and click "Next".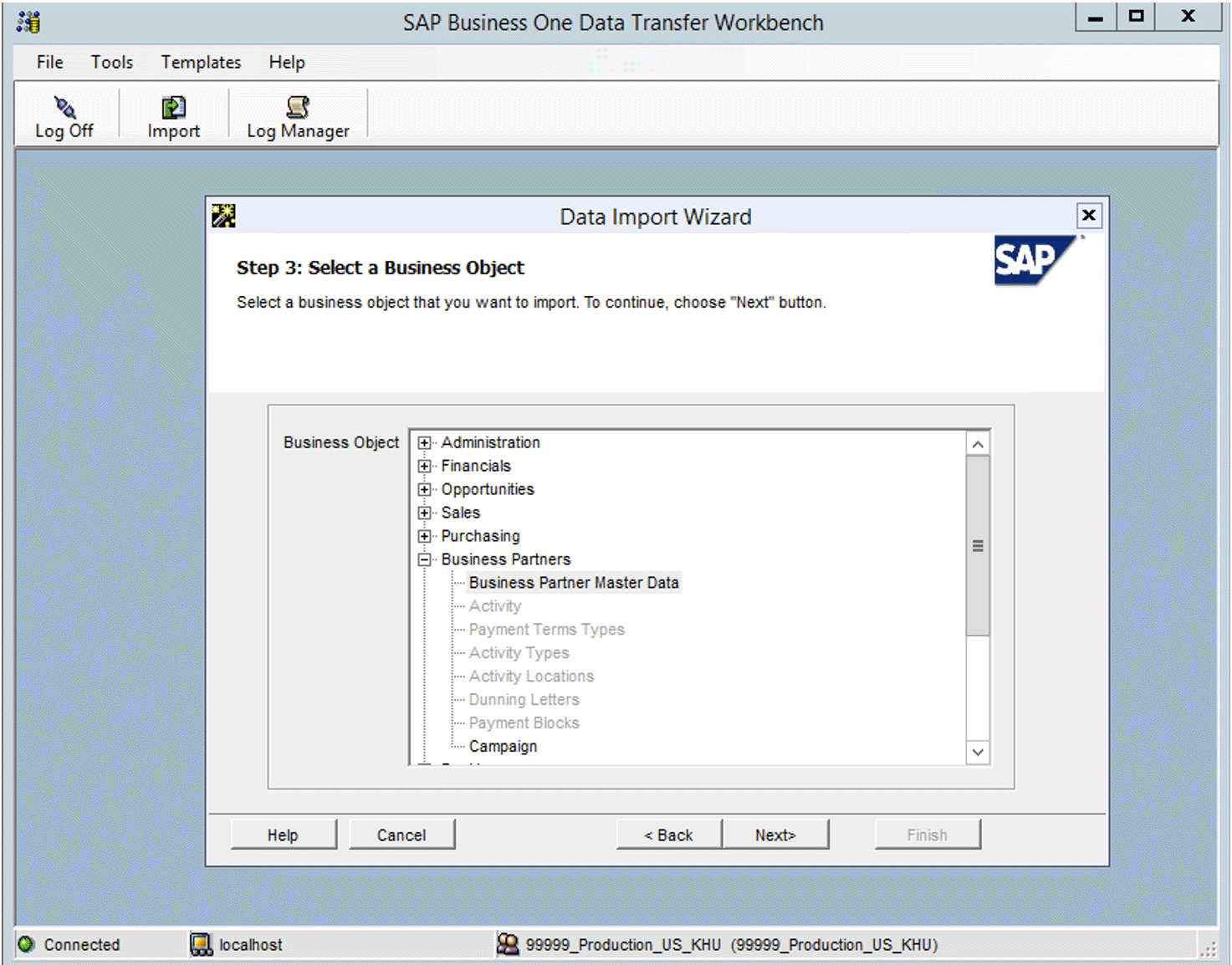 8. Select a data source for business objects.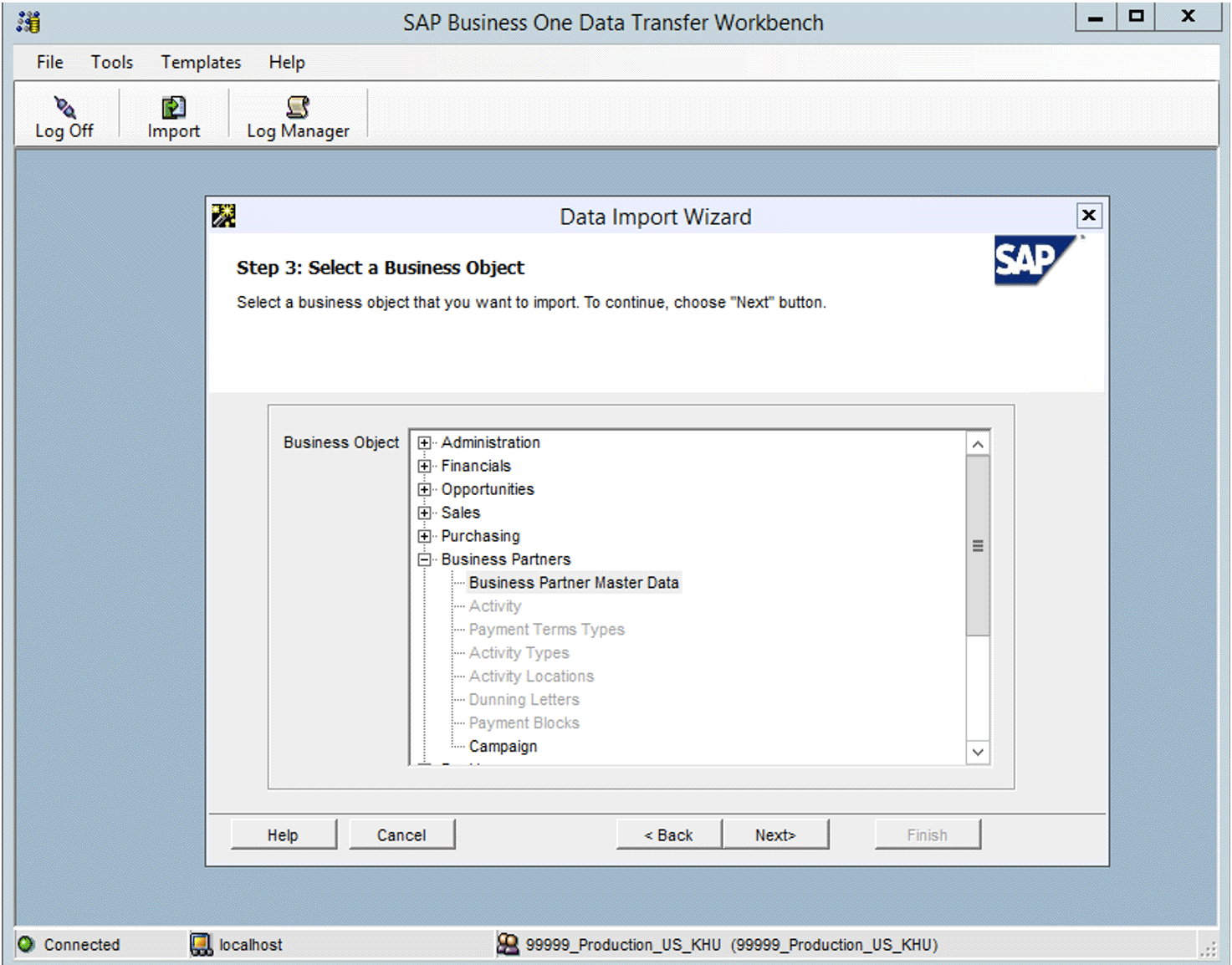 9. Click on the left side on "Network" then "tsclient".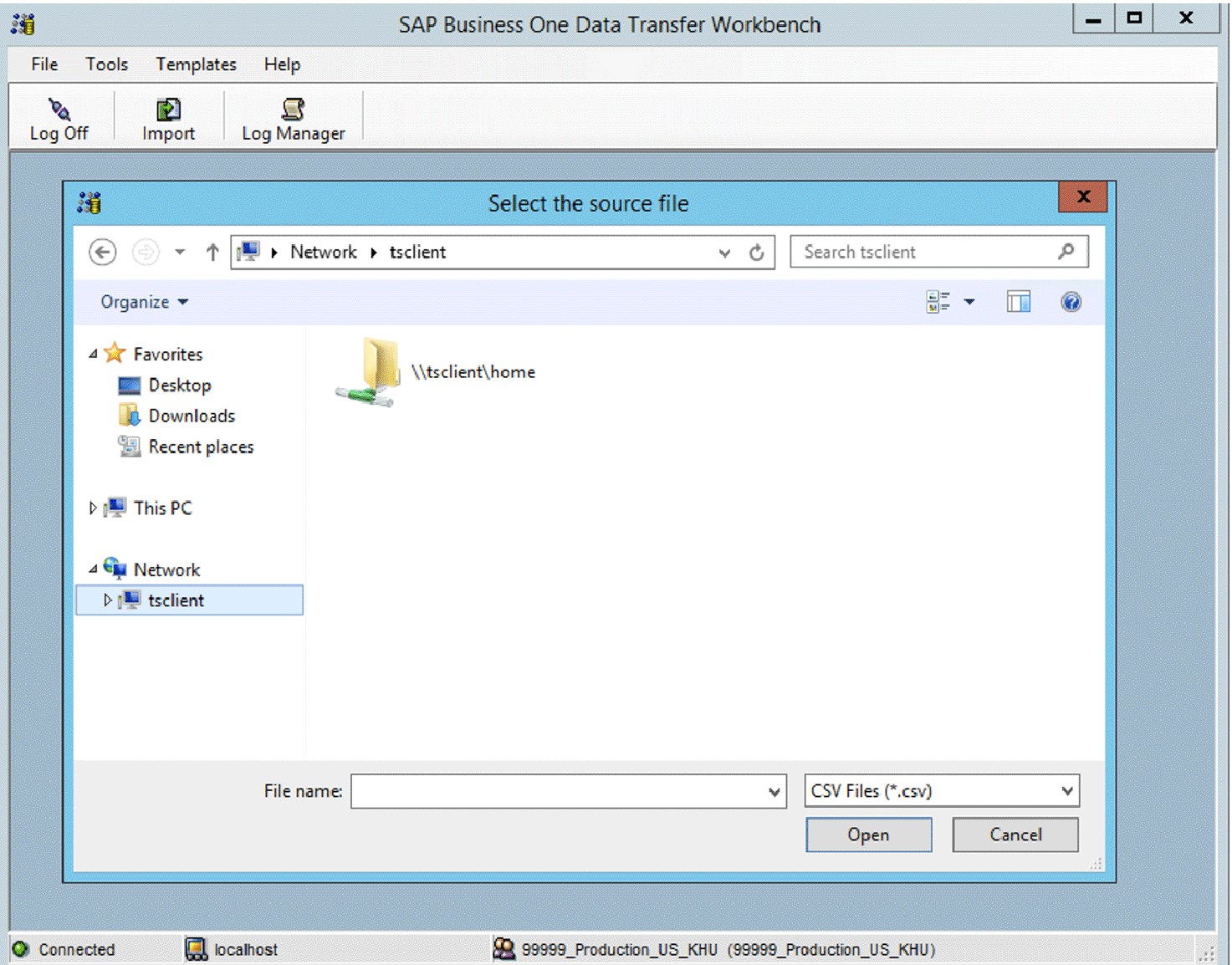 10. Afterwards you will see you home folder select the folder where you saved the DTW templates e.g.DesktopDTW import and click open.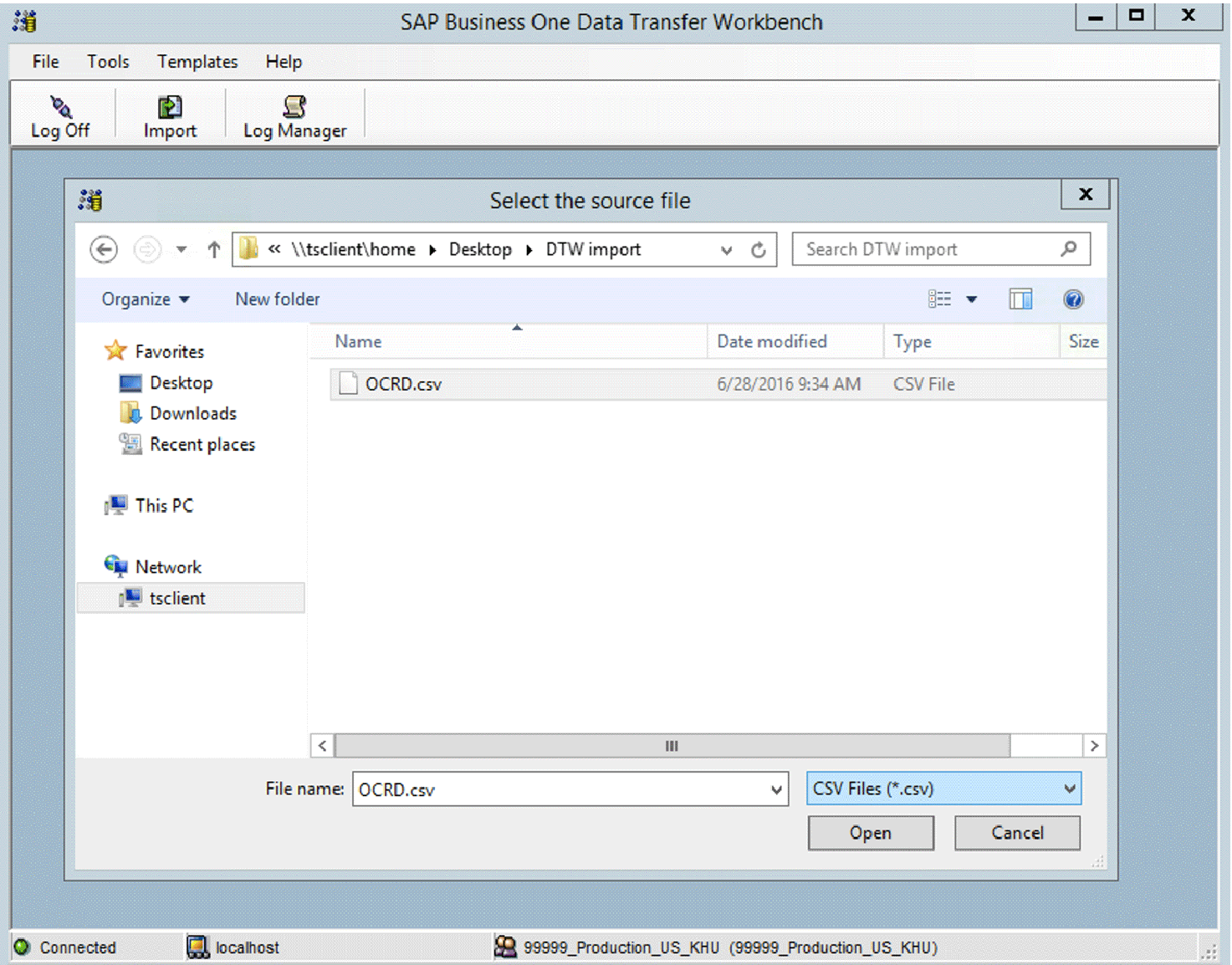 11. DTW will take over the selected file into the "Data Source" screen. Click "Next" to map the data of the file.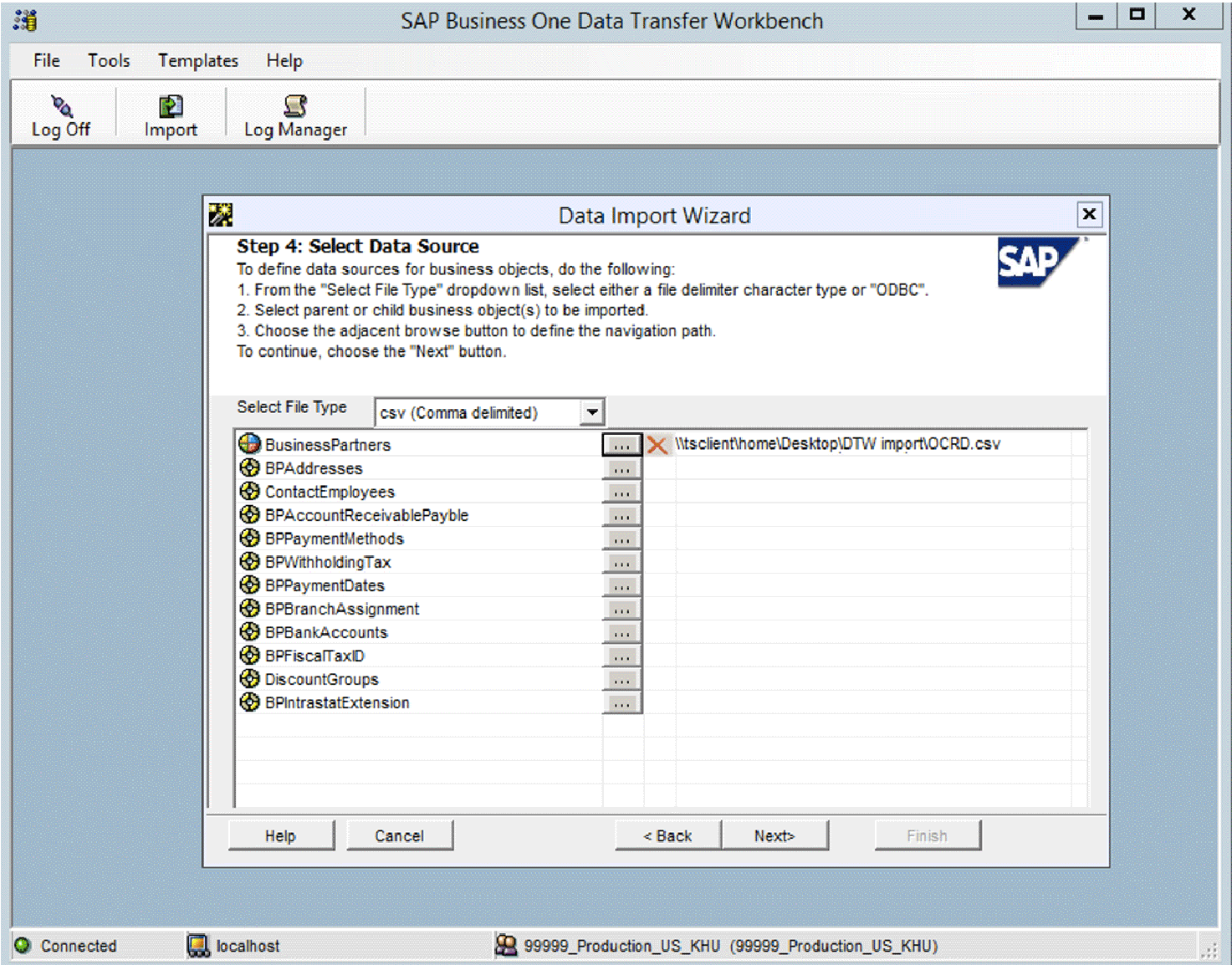 12. Check if the files are correctly mapped to the target fields and click next.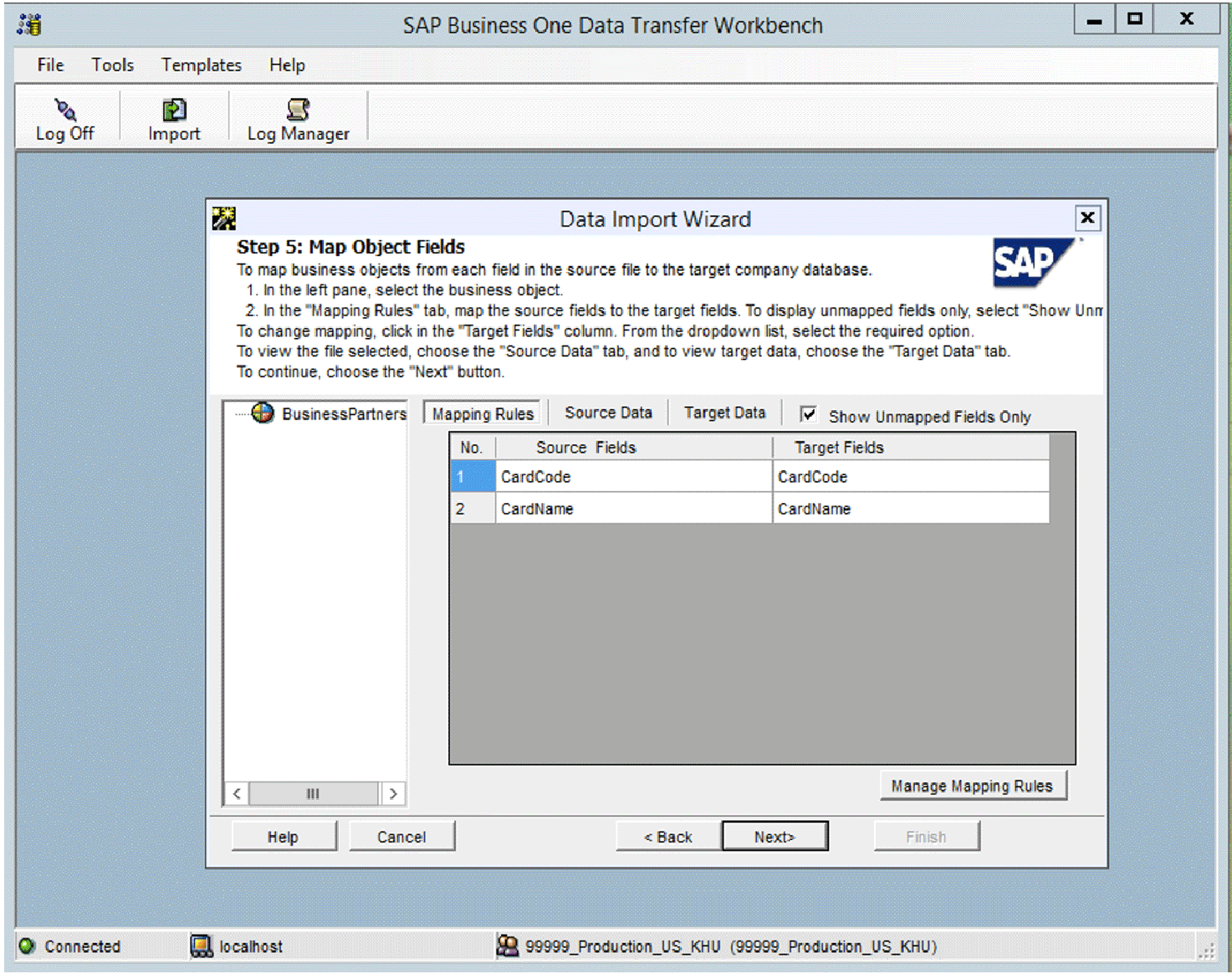 13. Run the simulation or start the import of the DTW template.