The Cloudiax Datacenter located in Germany and works with the German time zone (CET).
To change your SAP Business One company time please do the following:
1. Login into SAP SAP Business One and choose
Administration -> System Initialisation -> General Settings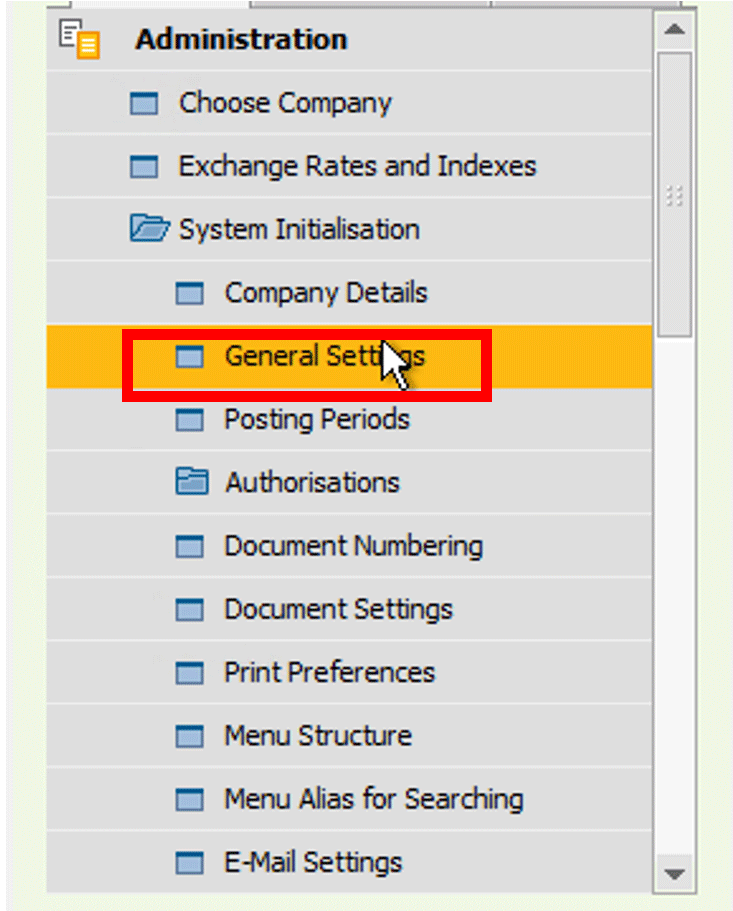 2. In the General Settings select the Display Tab and check in Manage Company Time.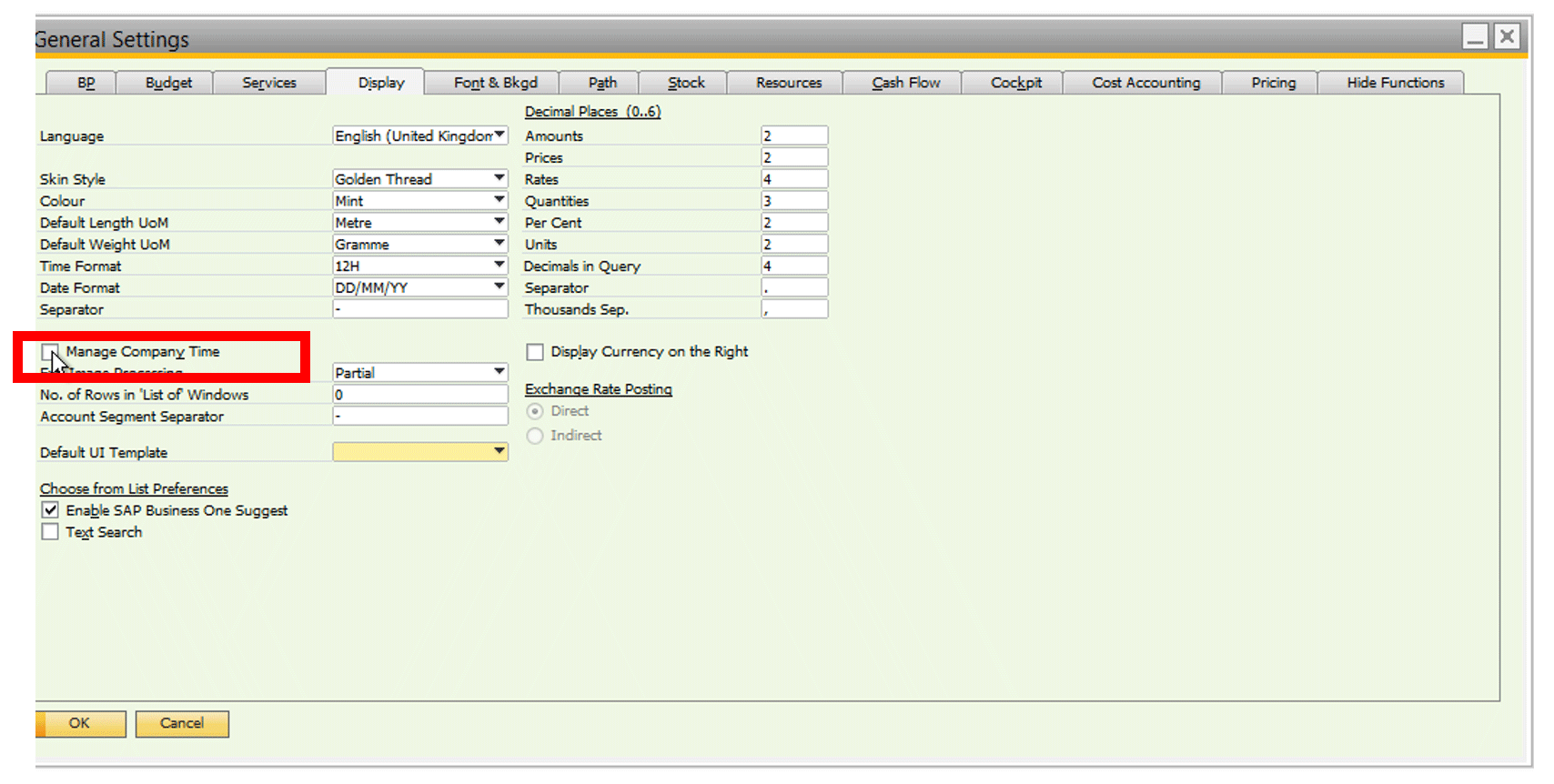 3. Now there is a new Tab called Time Zone.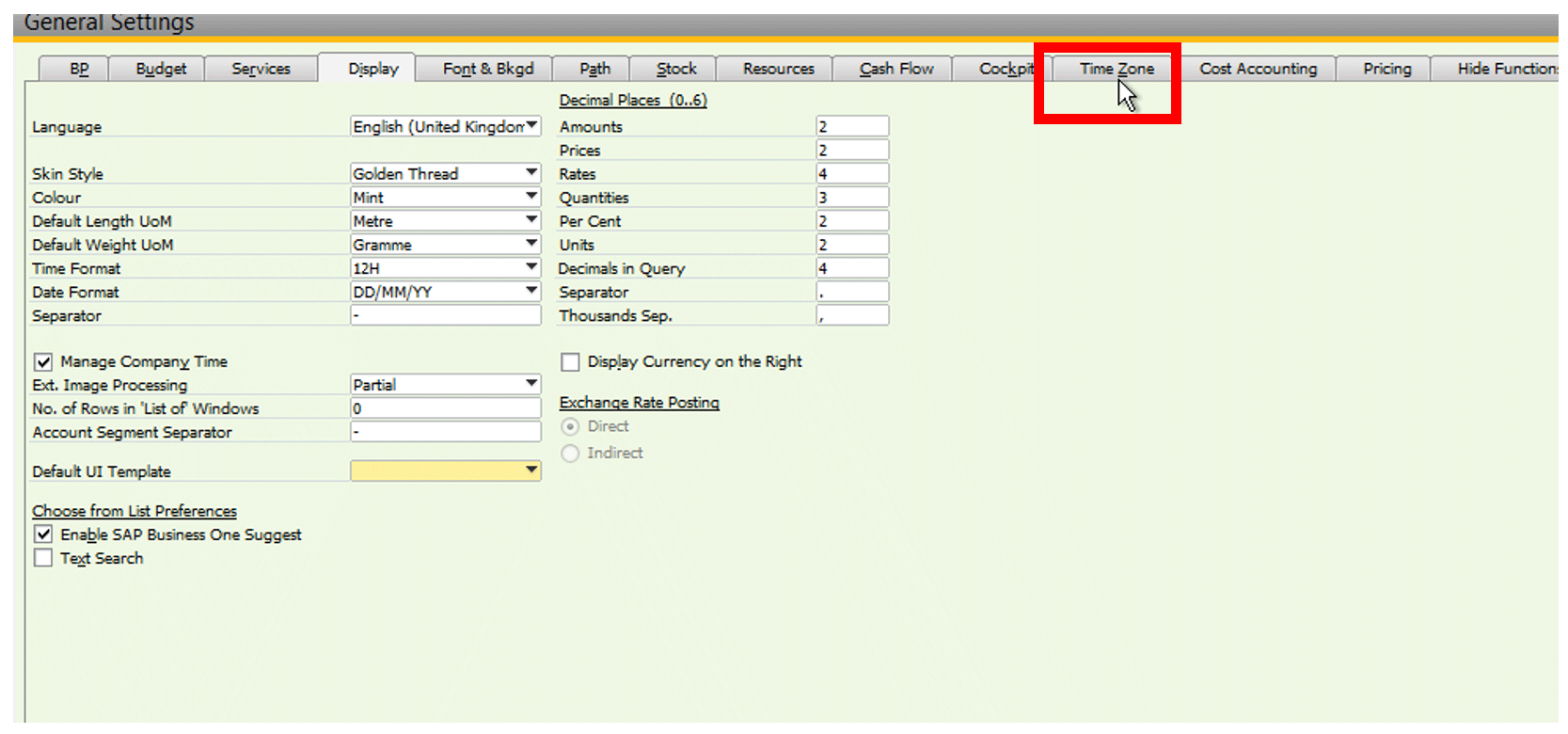 4. In the Time Zone Tab you can choose your time zone.
Don't forget to click update at the end.