dms
document, process management
and archiving
in the cloud
[accantum]
Documents are automatically read and sorted out
Your documents in all formats are automatically converted into the readable text formats.
The integrated document recognition and processing enables easy and automated recognition, processing and filing of documents.
Workflow - document processes in the company
All documents are in a central pool in the cloud.
Automated control of documents throughout the company enables a fast and smooth flow of information and the development of efficient processes.
Easy
access for employees, partners and external users
Documents are visible only to users who have access.
For example, it would be configurable to allow an auditor to search only the tax-relevant documents that are within the audit period.
QUICK STARTER
90 days
withdrawal right
No risks, get started now
50% discount
on the price list
The first 3 months

Your advantages

Start from
one user

You can begin to use your
DMS cloud from one user.

Digital
document editing

Edit your documents as before, just digitally. Add stamps, notes and fields and enter the document for review / release in the workflow.

Access via
internet browser

We provide you access to your DMS (document management system) environment via Internet browser.
At any time and from anywhere.

Highest
security

The data transmission
is encrypted.

 

Setup is included

Do not pay any setup costs for setting up your [accantum] DMS environment.

No investment in software and hardware (server)

Using our [accantum] DMS solution in the cloud keeps your IT costs constant and predictable.

Save money

Start with the users you need at the beginning. Then increase the number of users as needed. Choose the cheaper light user license if its functionality is sufficient for you.

Cloud made in Germany

Our data center is in Germany.
With the strictest European and German privacy policy your valuable company data is safe in our data center.

 

Always available

Cloudiax guarantees 99.5% uptime to log in to your [accantum] DMS environment.

Free update
to the latest version

We update your document management system - DMS - regularly.

Regular backups
are included

Your database will be backed up at least once a day and stored for 30 days.

Data privacy GDPR

Data and access protection as well as the current GDPR guidelines are considered in the software.

E-mail archiving
and direct search
from Outlook

By request any user can use the free Outlook plug-in to archive his e-mails or simply search straight from Outlook in the archive.

Scalable solution

The right version for different company size. Every company gets a decent performance provided.

Microsoft Office
add-in

The DMS can be connected directly to your local Microsoft Office package.

Simple document
transfer to the DMS

Documents can be easily transferred via FTP or upload to the DMS. Documents / data can be downloaded at the push of a button.
0
users are already using
the benefits of [accantum] DMS
Start with the DMS in the cloud
and save time and money.
0
companies have
decided for [accantum] DMS
Come to the cloud. We take care
of digitizing your business processes.
Prices
Basic fee
You pay
for your company
50€
monthly / per company
The basic fee already includes
the deployment and operation of your [accantum] DMS solution
a database for the indexing and storage of the documents in the cloud
a license for text recognition
all other licenses required for the installation
+
user options
Just count your
users and choose
an user option
Full User
20€
monthly / per user
Full user includes all available functionalities without restriction.
Light User
10€
monthly / per user
Light user has limitations on capture, upload and workflow.
E-mail User
3€
monthly / per user
E-mail user includes all available e-mail functionality.
WMS User
in addition to
DMS User
10€
monthly / per user
Saving option!
You can switch from any DMS user option or WMS user to this combination option at any time.
With this option you pay 10€ instead of 20€ monthly per WMS user.
Full User
Light User
E-mail User
Display document, edit, archive, copy, move.
View documents with personal data / sensitive data
Delete document / document pages
Create, edit, delete, copy, move a storage location
Users / groups permissions
Manage personal templates
Restore in the personal trash
Manage global search templates
Create / upload new documents
Manage users / groups, analysis, categories, category permissions / folder permissions, attributes, tasks, stamps, mail rules, settings
Delete in personal trash, manage global recycle bin
Use / administrate document capture
Set user preferences for other users
View dashboard / perform administrative tasks
[accantum] DMS and SAP B1 interfaces
In addition [accantum] offers you interfaces to other third-party products such as MS-Dynamics NAV and SAGE.
Electronic archiving is becoming a big subject for customers using SAP Business One. The document management and archive system DMS [accantum] provides a comprehensive interface which is compatible with SAP. With these interfaces all relevant outgoing documents and protocols are automatically tagged in the background and transferred directly to [accantum] DMS.
discover
also our
wms
workflow
management
system
in the cloud
[accantum]
Automate and monitor the processes in your company.
Increase the efficiency of your employees by working together in real time.
References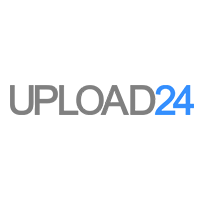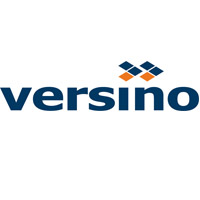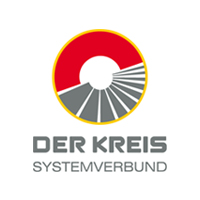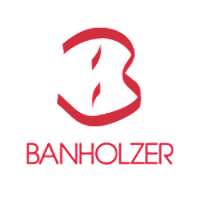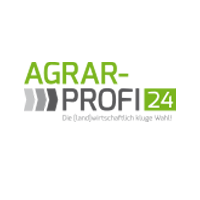 frequently asked questions
How can I start at Cloudiax as an [accantum] partner?

You can start quickly and easily as a new Cloudiax partner with us. Just click here, fill in the information and sign the contract. Welcome to Cloudiax!

How can I order the [accantum] DMS Cloud User as a new Cloudiax customer?

First decide on a user option, depending on the functionality you require: DMS Full User, DMS Light User, E-Mail User or the combination option DMS Full User + WMS User.

Choose a certified [accantum] partner for the implementation of your business processes. You can also find a suitable partner yourself.

Order your DMS User now easily and quickly![:de]Entscheide dich zunächst für eine User-Option, abhängig von deiner benötigten Funktionalitäten: DMS Voll User, DMS Light User, E-Mail User oder die Kombi-Option DMS Voll User + WMS User.

How can I order new [accantum] DMS Cloud customers / users as a Cloudiax partner?

Do I have to order [accantum] WMS and [accantum] DMS together?

The [accantum] DMS and [accantum] WMS can be ordered independently, but ideally they are used together.
You can switch from DMS Voll User or WMS User to the combination option DMS Voll User + WMS User at any time. With this option you save 10.00 € per user.

What is included in the monthly basic fee of 50€?

The monthly basic fee includes the provision and operation of the [ accantum] solution, an SQL database for indexing and storing documents in the cloud, the [accantum] company license, the OCR license (optical character recognition) and all other licenses required for installation.

How does Cloudiax settle my orders?

We bill orders quarterly (calendar quarter). The invoice is due and payable in advance.

Which support channels are available to Cloudiax partners?

Our support team of specialists is there for you 24/7/365!
The Cloudiax support team offers you fast response, high first-contact resolution rate, multilingual support, full monitoring and many other highlights.

Does Cloudiax also offer Two Factor Authentication to protect customer accounts?

We offer our users Two Factor Authentication (2FA) to protect their data and ensure that only they can access their own account. The item is only required once per user, regardless of which and how many solutions the user uses on the Cloudiax platform.
[accantum]
quick starter edition
Discover [accantum] DMS and WMS
fast, easy and with an attractive offer!
50% discount on the price list
90 days withdrawal right
Order
now
90 days
[accantum] DMS or WMS in the cloud
50% discount, 90 days withdrawal right
Regular contract
period of 1 year and
regular payment
Select the [accantum] user options using the normal price list and order it as a Quick Starter Edition with 50% discount!
Your advantages
Start easy and risk-free with your [accantum] DMS (Document Management System) or WMS (Workflow Management System) in the cloud.
50% discount on the current price list during the Quick Starter phase.
No long contract duration. The Quick Starter phase is 90 days. The contract can be terminated at any time within the first 90 days at the end of the 90 days.
The quick starter phase ends after 90 days with the transfer to the regular contract period of one year and regular payment or with the deactivation and deletion.
Deployment and operation on the high-performance Openstack cloud platform without CO2 pollution, because the Cloudiax data center works 100% CO2-neutral.
The Quick Starter environment is treated as a productive landscape but contractually has no guaranteed SLA due to the high discount.
Full 24/7/365 support from the Cloudiax team.
After the Quick Starter phase the number of users can be adjusted at any time to the required number of users for the full productive use.
Ideal for
A risk-free and low-cost introduction and project phase.
All consulting companies in the sales phase, to achieve a faster and more successful completion of the sale.