Note: Please note that this add-on is no longer supported by SAP. We are no longer able to install it from version 9.3 PL04. For more information please check https://launchpad.support.sap.com/#/notes/1855972.
If you get following error message: "Current user has no permissions for this operation" please follow the instructions below.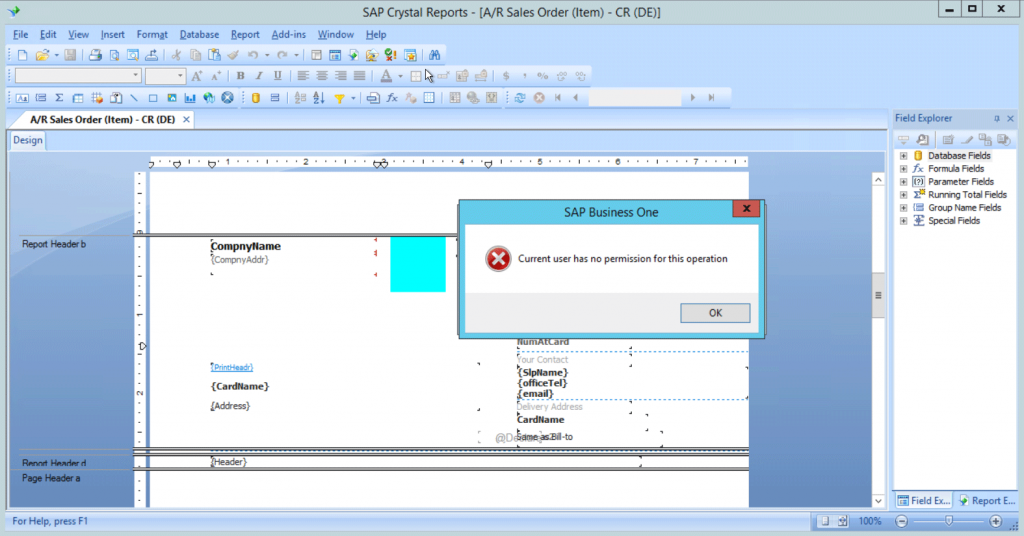 This manual describes the needed steps to save System Crystal Reports in the Cloudiax environment. All Crystal Reports which will be delivered with SAP Business One are system reports and read-only.

That means you only can use a copy the report if you want to do changes. However, if you are logged in as a Normal or Poweruser, you don't have the permissions in the Cloud to use the "Save as" button of the SAP Business One Addon in the Crystal Reports designer.
1. Open Report and Layout Manager.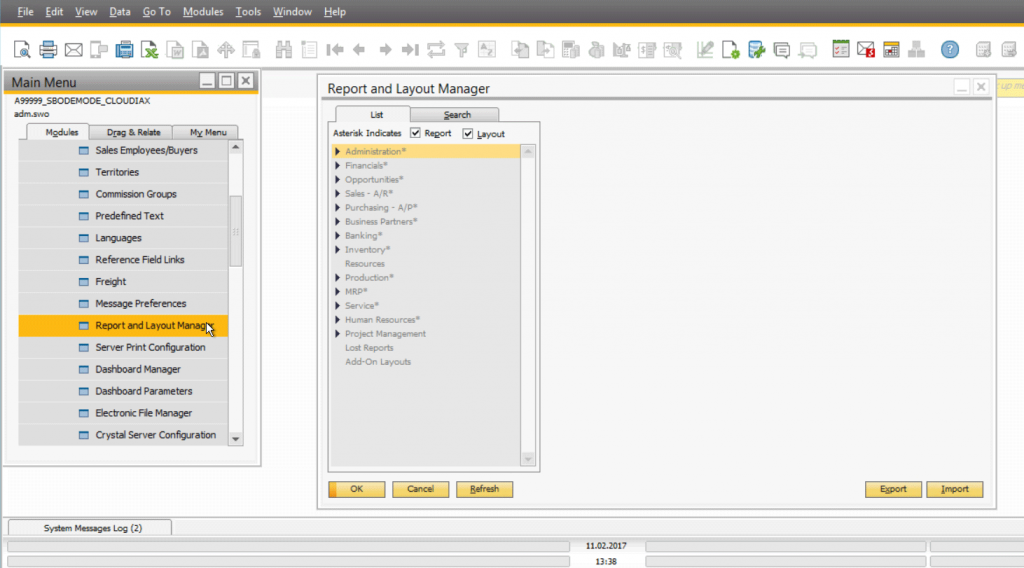 2. Select the system report you want to change e.g. A/R Sales Order (Item) –
CR (DE) (System) and click "Edit"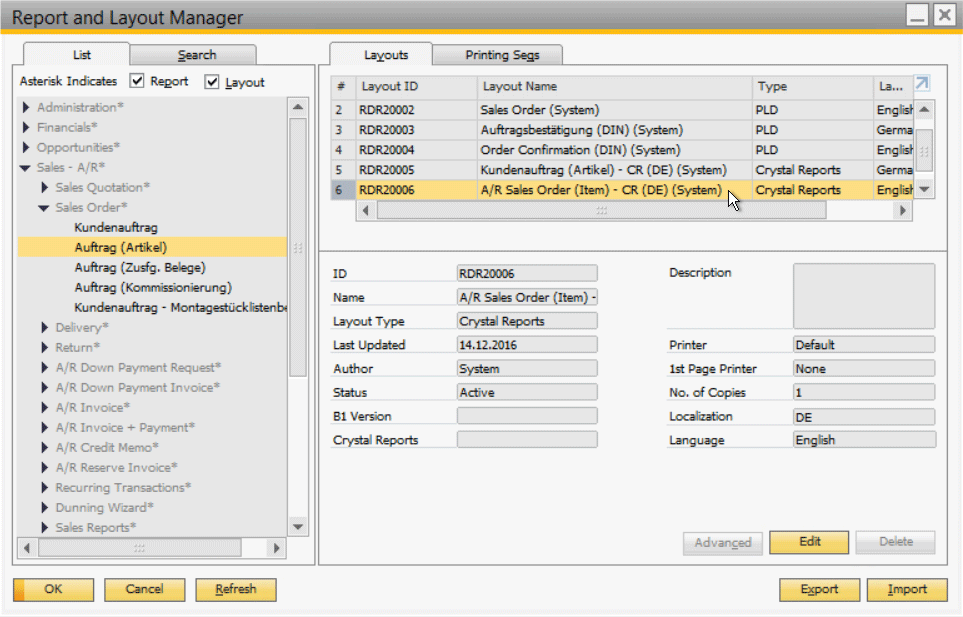 3. The Crystal Reports designer will get open. Please click on "File" and then "Save As…"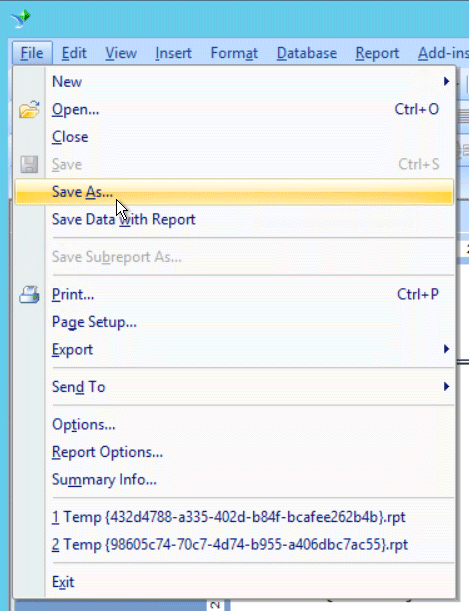 4. Save the report e.g. on the desktop and close afterwards the Crystal Reports designer.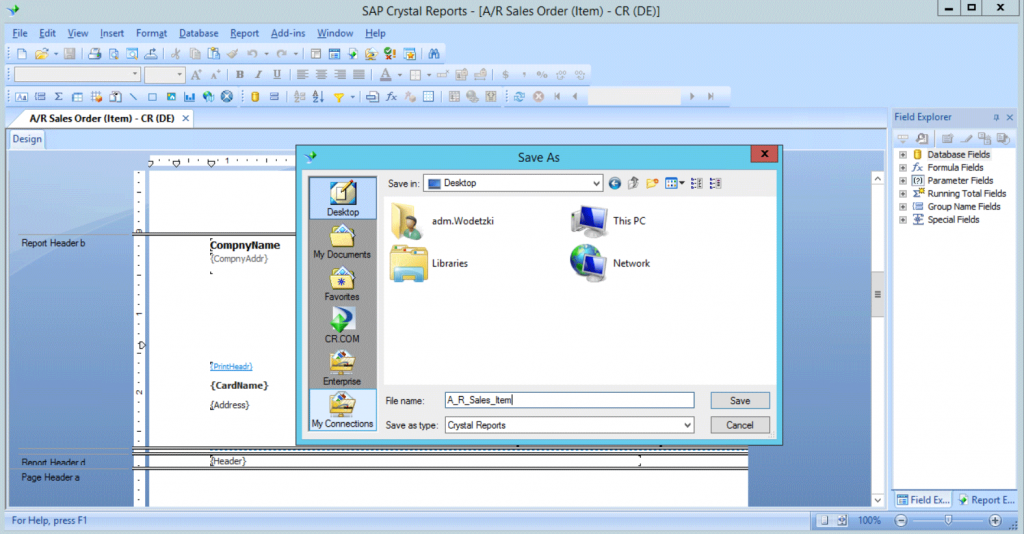 5. Go back to the Report and Layout Manager and click "Import".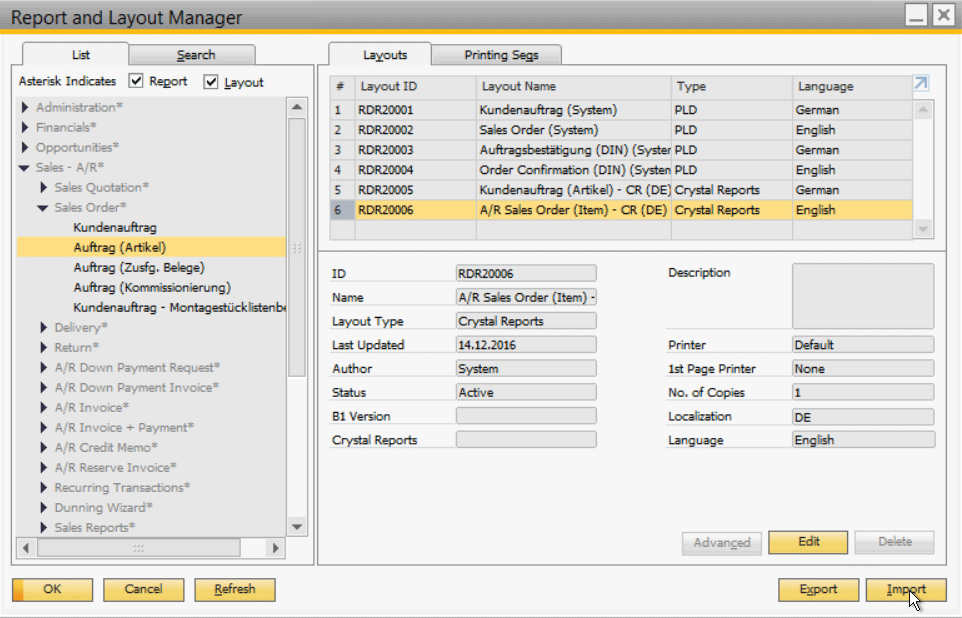 6. Click "Next"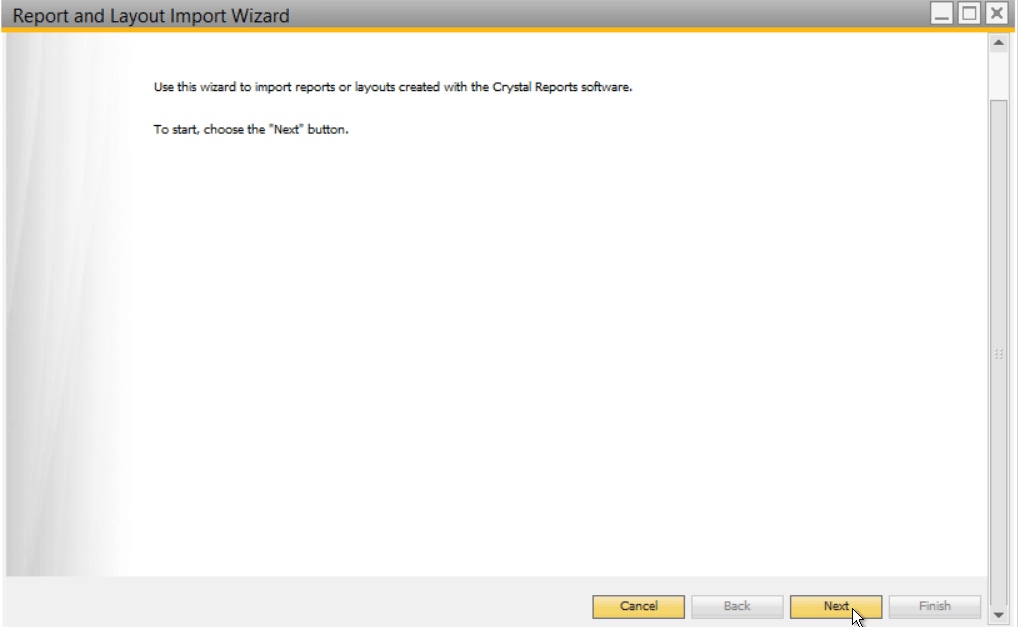 7. Click on "Browse"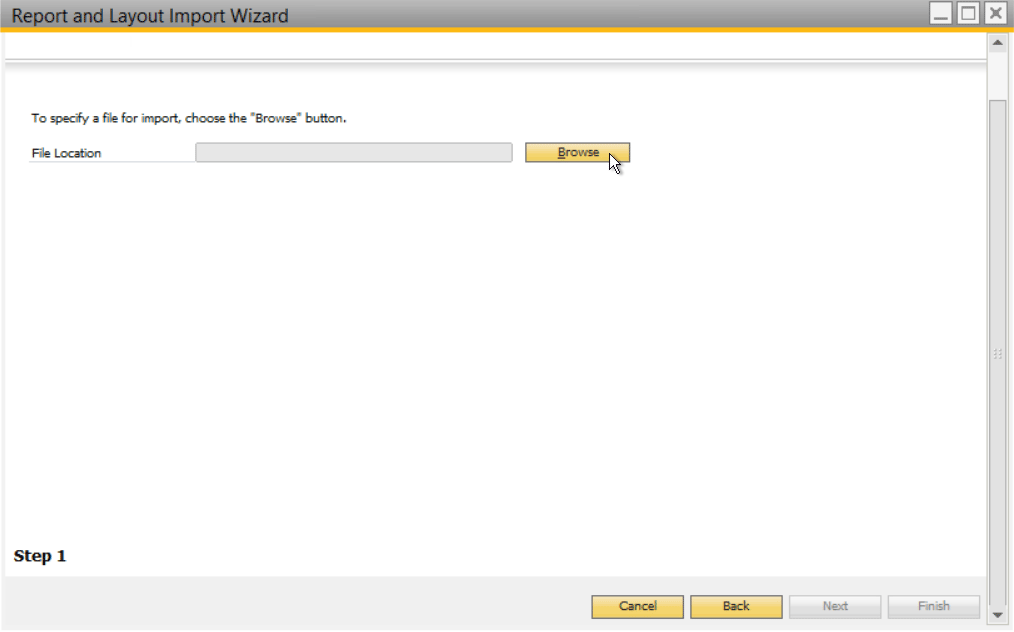 8. Select the report you just exported and click on "Open".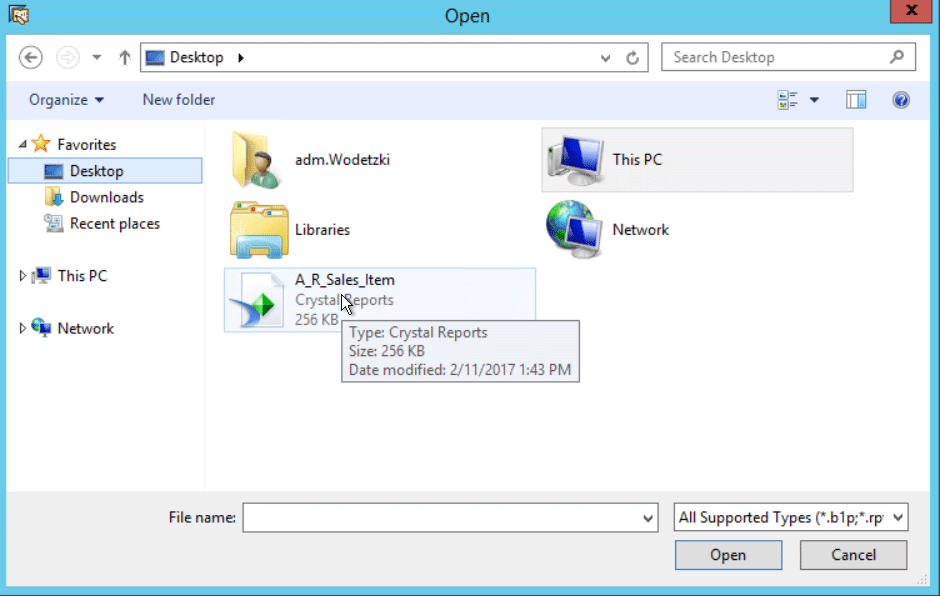 9. Select the proper Content Type e.g. "Layout" and click on the three dots (…) button.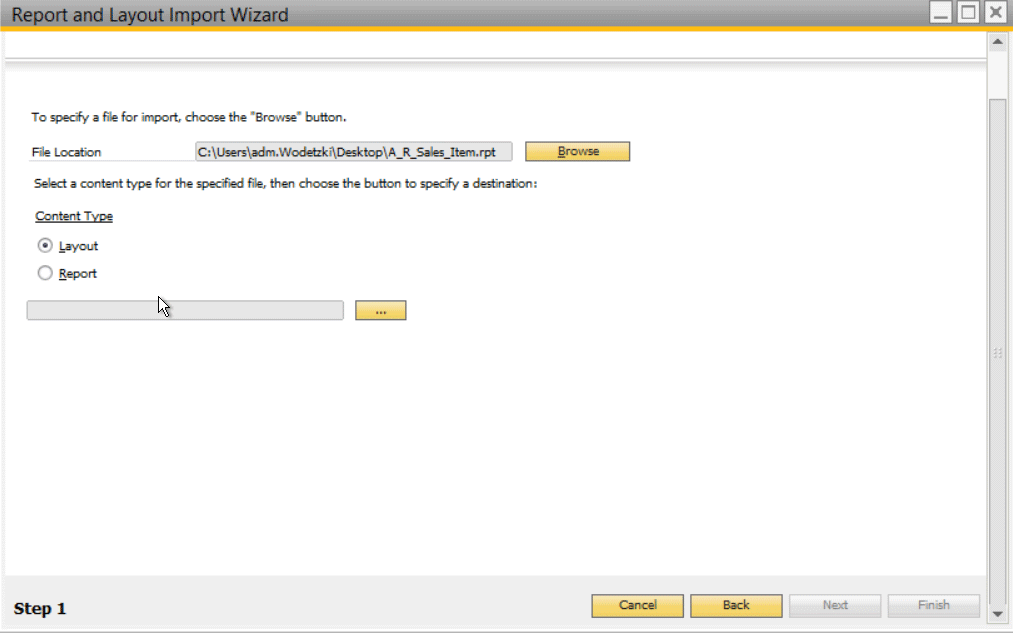 10. Select the proper report type and confirm with "Choose".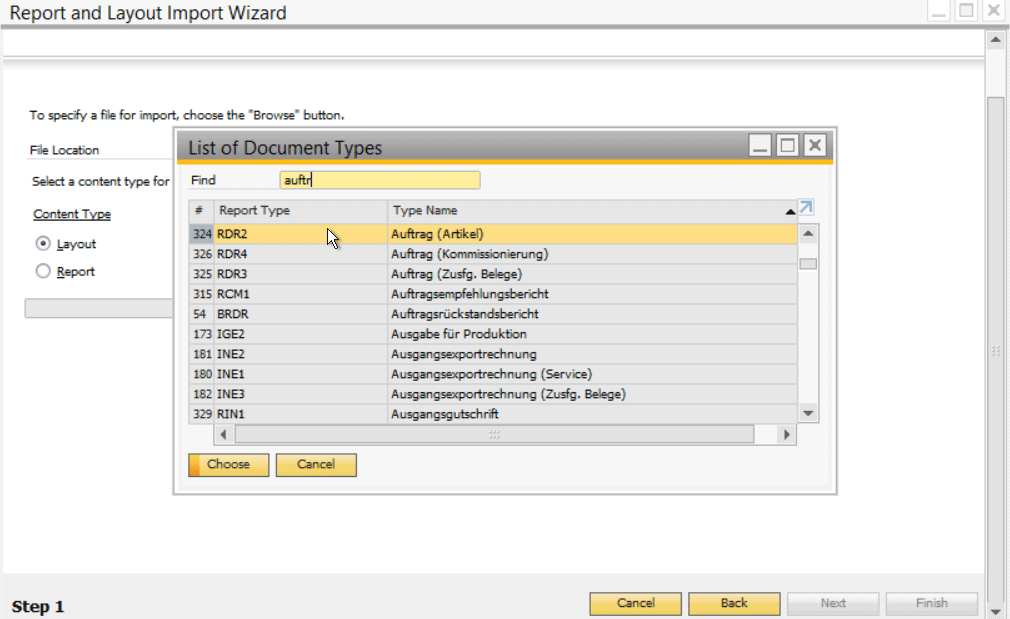 11. Confirm with "Finish"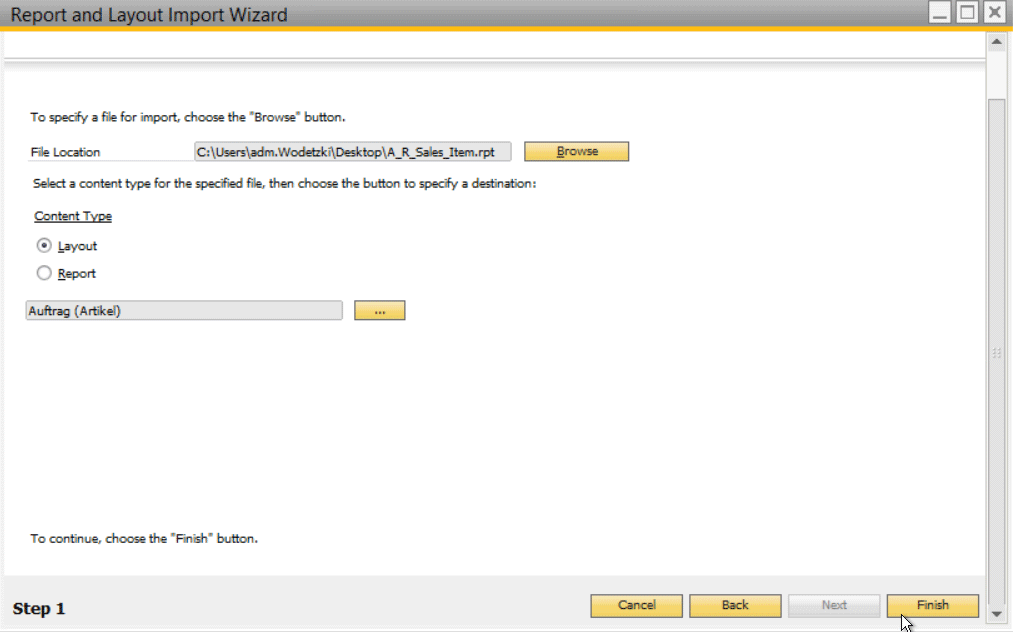 12. Close the window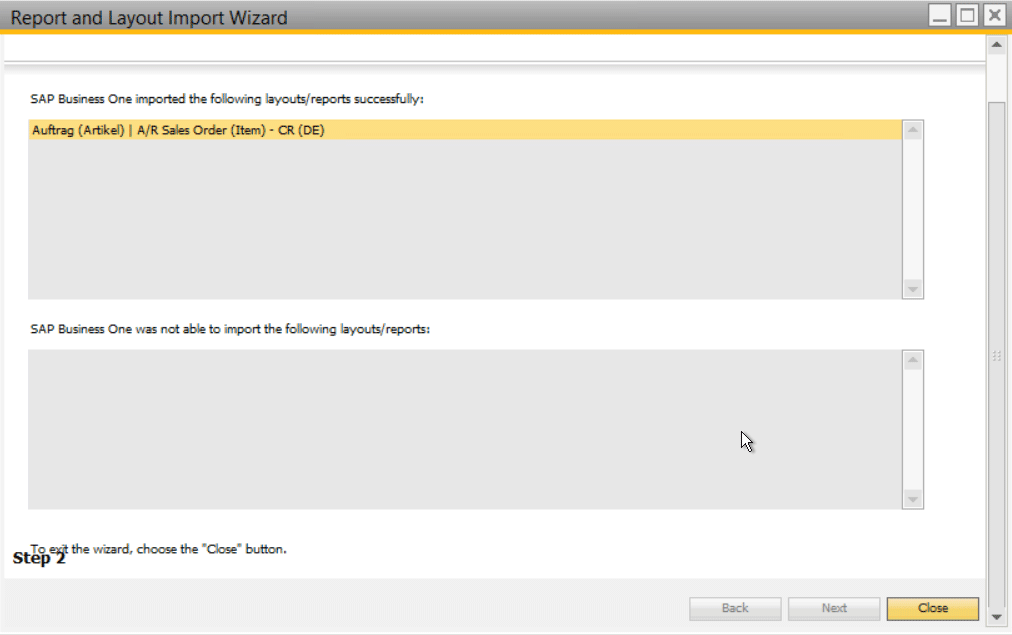 13. Select your new imported report in the Report and Layout Manager and click "Edit".
14. This Crystal Reports is now changeable.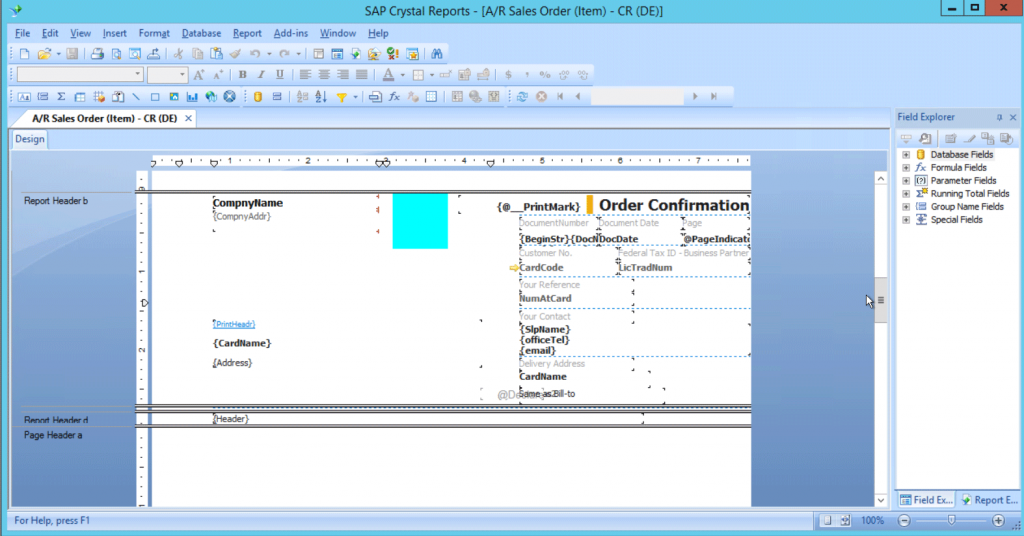 15. After all changes are done go to Add-ins -> Sap Business One -> Save
The report can be saved without error message.