1. Login to the Cloud Control Center.
2. Go to License Files.
3. Click Import License File.
4. Pick up License File.
Add a description like 12345 – Customer (19603 – Dreikann).
5. Click on Import.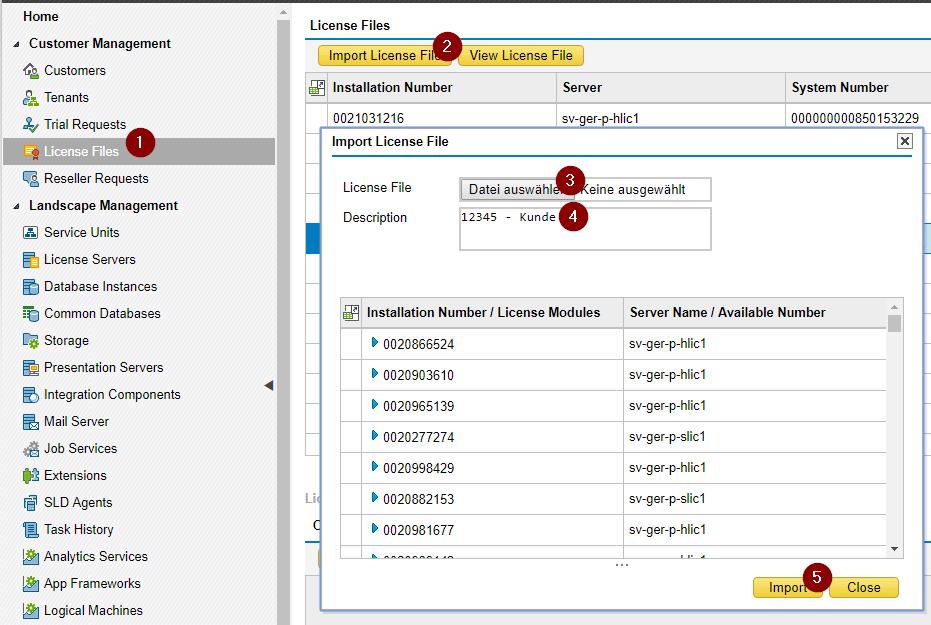 6. If the license is already existing the System will ask to overwrite it.
Here you can click on overwrite.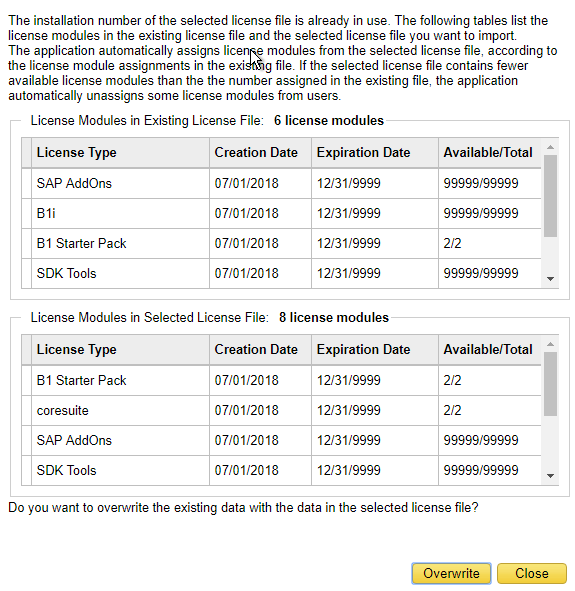 In some cases when the old license has maybe less licenses as the new one you have to free up the licenses until it suits.
Example
The old license file has 5 Pro users in it and they are all added to users. The Customer send a new license with less than 5 Pro users, in this case you have to free licenses until it fits to the new license.