Prerequisites
Access to the Cloud Control Center
The Support user needs to be activated in SAP
1. Login to the Cloud Control Center
2. Go to Tenants and mark the Tenant where you would like to add the user.
3. On the Tenant click on User Management
4. Click on Add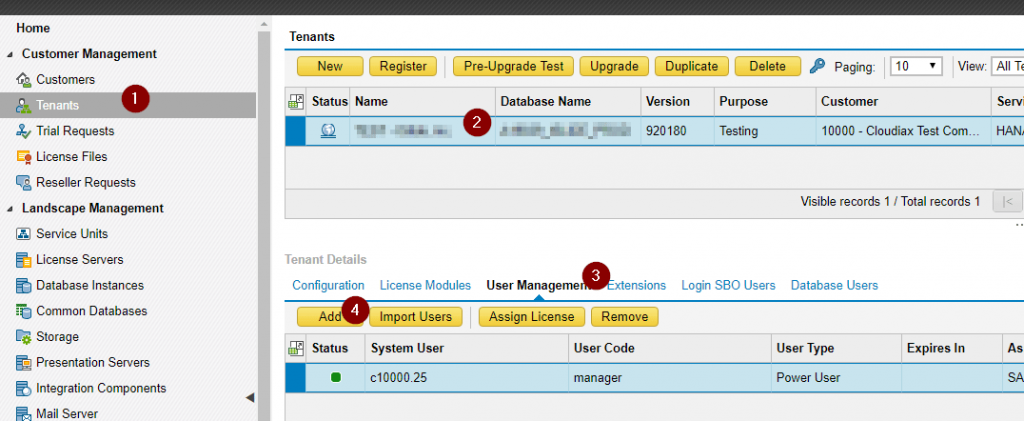 5. Add one of your Operator users with the User Code _PSU_1 or _PSU_2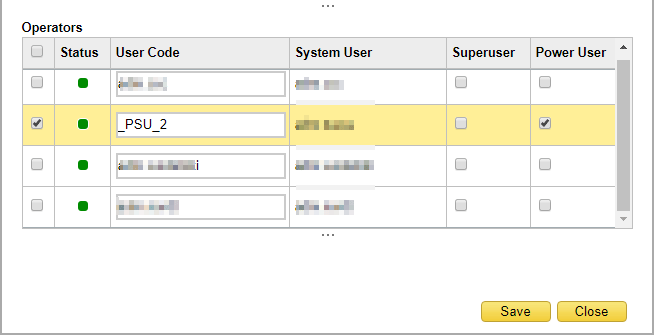 6. After that the Support user is added and can be used:

When you now open SAP with your Operator Account you are able to login with the Support user.
Limitations
The user has a limited time to access, this is set form SAP and Cloudiax can't change it.
Please do a logoff when you have finish your tasks, as when you just close SAP with the X the time will still go on.
DTW is not working with the user
Addons are maybe also not working