Install the Excel Plugin in your local Excel:

Install the 32 and 64 bit HANA Client to your local System (NT_i386 and NT_X64)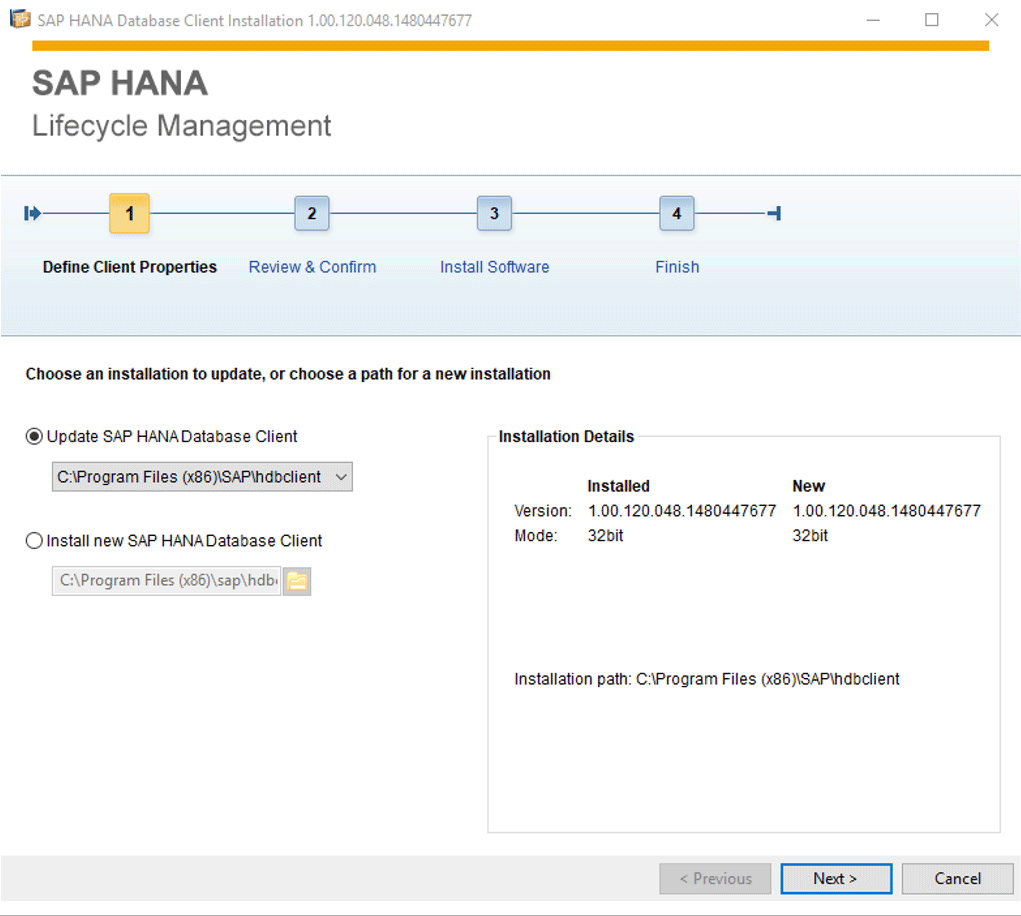 Open SAP Business One Excel Report and Interactive Analysis.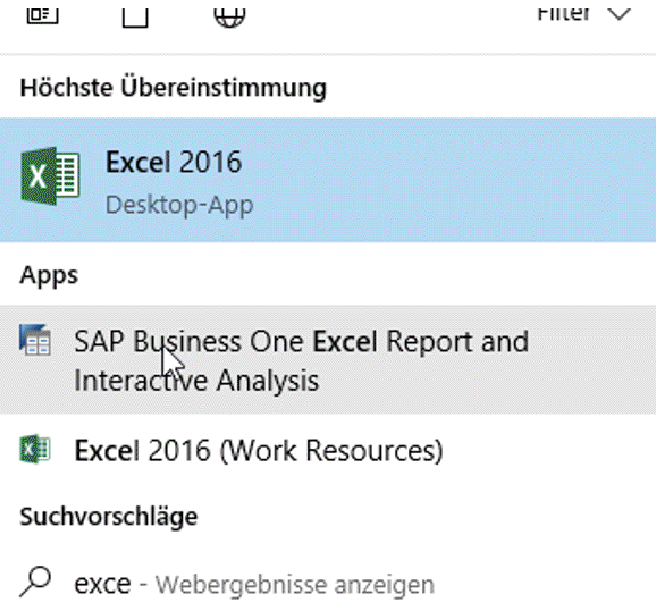 Connect to your company:

4′ 26″
Navigate to Excel Report and click on Log On.

Click on Using Domain User.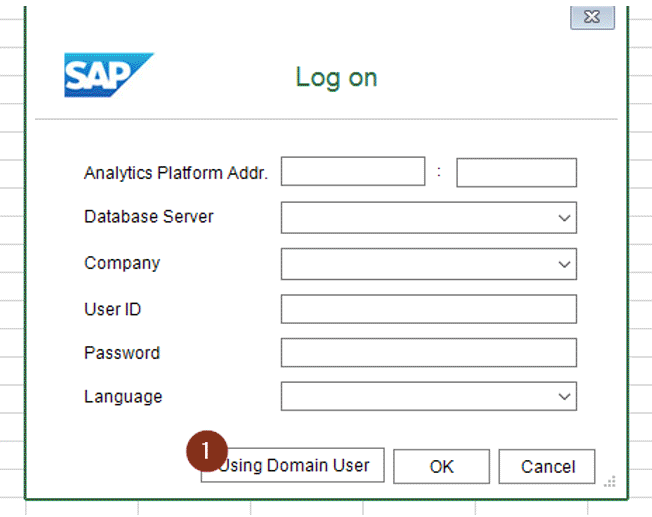 Fill out the form for the connection.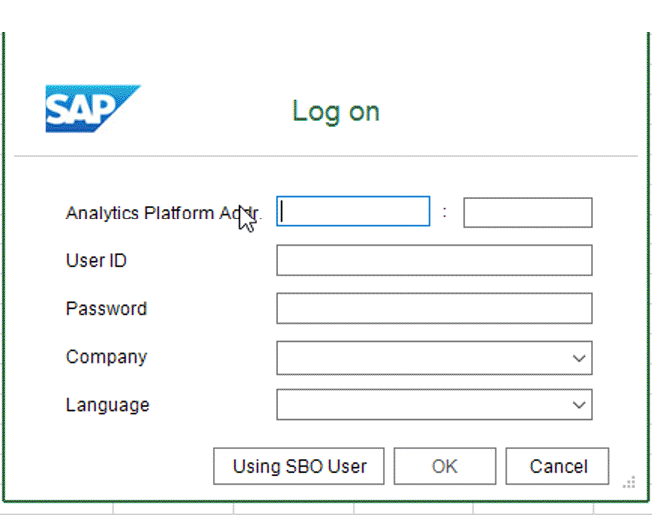 Example:
Analytics Platform Address:
Cloudiax HANA Server like sv-ger-hana1.cloudiax.com (FQDN is mandatory)
UserID: Cloudiax User ID same as you use to login to our services.
Password: Cloudiax Password
Company: Database Name (Case Sensitive)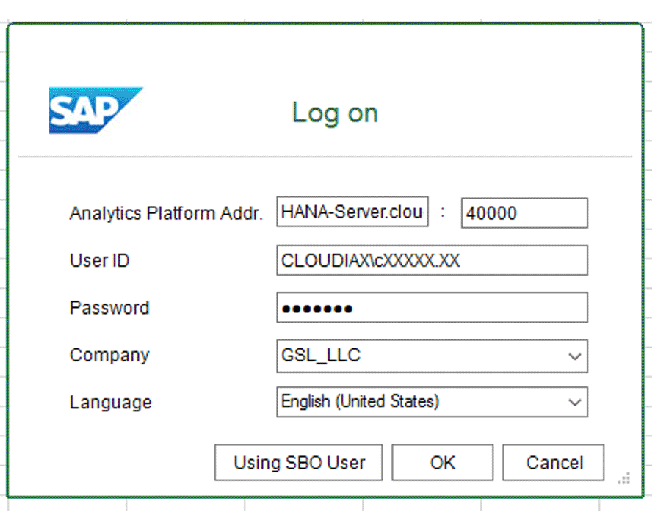 Note: To get the necessary data please open a ticket in our support portal.