What build partners say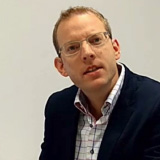 "With Cloudiax, we have the possibility to support customers with a SAP Business One system where our archiving solution CKS.DMS is already integrated. This means that the customer has a solution that is completely optimized and ready to run in no time."
Chris Kroos
CEO
C.K. Solutions
Germany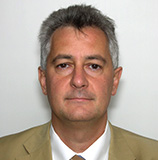 "As a partner, we significant reduced support effort, because we benefit from easy and quick deployment on the newest SAP Business One HANA version including all functions and Tools, so partners and customers can use the same actual version. The strong commitment "You can run it on Cloudiax if it runs on-premise" promotes effective collaboration with SAP and other partners."
Andrea Grigoli
CEO
InformEtica
Italy
55,000
customers are waiting on you!
Find more sell partners
and with the partner environment, you are able to train them and establish an independent selling behavior. Your sell partner will have a cloud environment as well, with his own localized database(s). Now you are both able to do your work, with all the software you need.
Concentrate on more sales
and benefit from worldwide marketing campaigns and the huge network of SAP Business One Cloud partners.
Cloud demo environment for your partners
No more repetitive installations
Up-and-running without effort
Easily train partners to sell independently
Ready-to-run pre-installed solutions
All features available at any time
Save time and improve quality
650
SAP HANA databases run already
in Cloudiax data center
It is cheaper and easier
to run your SAP HANA system on Cloudiax.
We provide a HANA development environment including all updates and upgrades. So you will be able to be up-to-date with all changes in the SAP HANA development environment, SAP Cloud Control Center and the new SAP SLD. It will be not your job to deal with all technology changes. We provide a development system with the latest technology from SAP. You don't need to integrate with other systems like web servers, B1 servers or anything else.
Be our build partner and we will help you to make it work!
Support collaborations with your partners and their customers
and provide anybody the same system with all the tools he needs. Reduce the communication effort and misunderstandings. If you offer an industry solution from different build partners, it will be easy to test them in order to recognize and avoid compatibility issues. Use our global network of partners to deliver more industry solutions from almost every part of the world.
Please mail to info@cloudiax.com
or call us +49 2822 7131 600
The personal information you send us is important to us. Therefore we take the protection of this data very seriously. The data transmitted here will be used by our sales team to contact you. We will use this data only for this purpose. Contact details that are sent directly to us by e-mail will be within our email-system, which does an automated archiving after 2 years and will be finally deleted after 5 years, unless higher rights preclude this. Everything what we do to protect your data can be found in our privacy policy.
Register here to receive more
information about Cloudiax!